Mosaic Insurance is marking a milestone this week, with two new hires sharing 100th employee honours.
A spokesperson said, "Emma Denny and Derrieka Johnson have joined the specialist insurer, which launched 18 months ago, on February 4, 2021, and now has a team spanning hubs in Bermuda, London, New York, Chicago, and Toronto, with further offices to open this year in Frankfurt, Dubai and Singapore."
Mosaic 100th-Employee honors: Emma Denny and Derrieka Johnson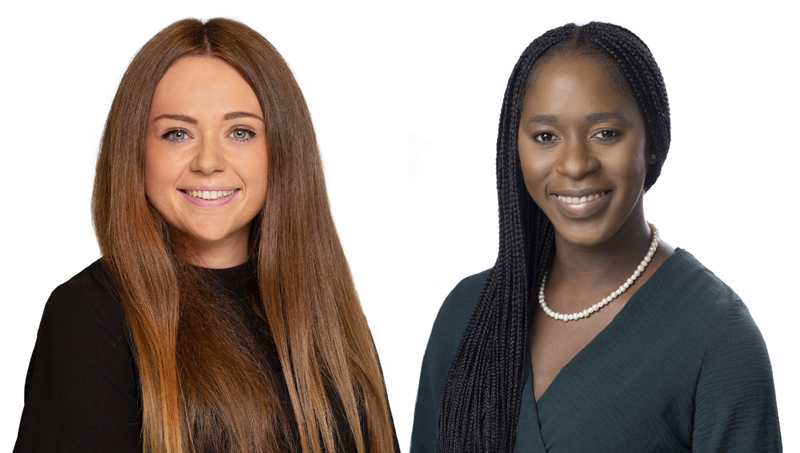 Mosaic Co-Founder & Co-CEO Mitch Blaser said, "It's a remarkable milestone in just 18 months and a cause for celebration at this point on our exciting journey.
"When we started, the vision was to attract a team of highly talented experts who would set this company apart, and we're doing that across business lines and geographies. We're proud of our team, and it's really only the beginning."
"Based in London, Denny joins Mosaic as AVP, Underwriter, Cyber, supporting Mosaic's growing international cyber division. She previously worked at AXA XL, where she was a member of the London and Lloyd's cyber team. Prior, she spent nearly five years at Ascent Underwriting.
The spokesperson said, "Johnson joins Mosaic in New York as a Financial Accountant to support its accounting and financial reporting functions. Previously, she spent four years working as a financial reporting analyst at Glencore Ltd."
Co-Founder and Co-CEO Mark Wheeler said, "Every employee brings a terrific diversity of ideas, perspectives, and backgrounds to Mosaic that further energizes our culture. We welcome Emma and Derrieka on board—they're joining an exceptional team."
The spokesperson said, "Mosaic currently has six lines of specialty insurance, each selected for high technical barriers to entry and relevance to geopolitical and economic market conditions. Divisions include cybersecurity, transactional liability, political risk, political violence, financial institutions, and professional liability."

Read More About