Carey Olsen Services Bermuda announced that Susie Tindall has been promoted to managing director, with Michael Frith moving to the position of chairman.
A spokesperson said, "Both have been with the corporate services provider, a member of the Carey Olsen Bermuda Limited group of companies, since its launch in August 2020.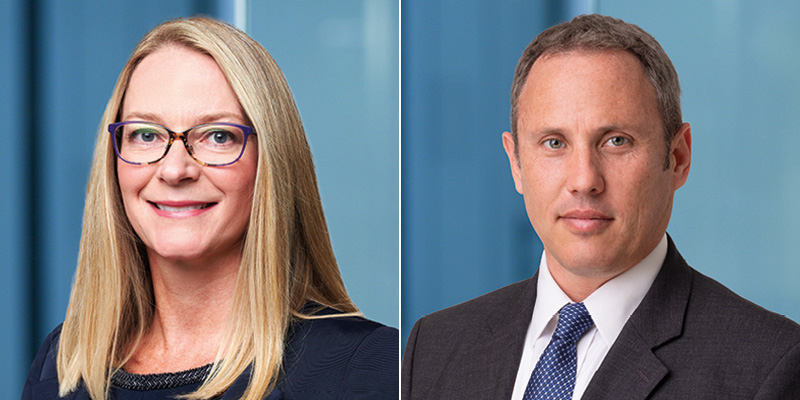 "Susie, formerly Carey Olsen Services chief governance and operations officer, has worked in the corporate services industry for more than 25 years and is a Chartered Governance Professional, a Chartered Secretary and a Certified Compliance Professional. She is also a Fellow of both the Chartered Governance Institute and the Association of Corporate Governance Practitioners.
"In addition to his new role of chairman, Michael, who has been a well-known figure in the Bermuda and offshore legal marketplace for the past 20 years, will continue with his legal practice as senior counsel within the corporate team of Carey Olsen Bermuda Limited.
"Susie taking the managing director position of the corporate services provider was a proud moment for Michael."
"Working closely with Susie over the past two years has been a great experience, and her insight and skill has been invaluable as we have developed and grown the business," said Mr. Frith.
"Her knowledge of the corporate services environment is second to none and that, coupled with her technical ability and exceptional client care skills, made it clear to me that she was the obvious candidate to take over the day-to-day running of the business. It has been a privilege to lead the business over the past two years, and I am proud to see Susie take it forward for its next evolution."
Ms. Tindall commented: "Michael has led the business incredibly successfully since day one and overseen a period of significant growth. For myself and our clients, it is a comfort to know that he will still be overseeing and supporting the business in his position as chairman. We have significant plans for the next phase of our strategy, and I look forward to implementing that vision with the same rigour and excellence we have applied to date."

Read More About