Bermuda International Long Term Insurers and Reinsurers [BILTIR] has elected Natasha Scotland Courcy as Chair and John Hele as Vice-Chair.
A spokesperson said, "Natasha, who is Senior Vice-President, Chief Operating Officer and General Counsel at Athene Re, replaces Sylvia Oliveira, Chief Executive Officer of Wilton Re Bermuda, who was BILTIR's first Chair.
"At its annual general meeting on September 20, BILTIR also elected Mr. Hele, who is President and Chief Operating Officer at Resolution Life Group, to replace Natasha as Vice-Chair."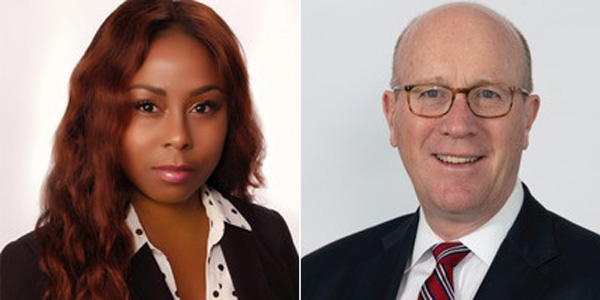 "I am honored to take up the role of Chair of BILTIR and continue the exciting work of supporting the long-term insurance and reinsurance industry's success in Bermuda and on a global scale," said Ms Scotland Courcy. "BILTIR's membership has grown significantly over the last 11 years and advocating for our industry is more important than ever.
"Sylvia's dedication to BILTIR and the long-term insurance and reinsurance industry has seen us through an evolution of the life marketplace, and I am thrilled to take BILTIR forward. We are thankful for Sylvia's hard work and leadership throughout her tenure."
"It has been a great privilege to lead BILTIR from strength to strength in its representation of Bermuda's life insurance and annuities sector," said Ms Oliveira.
"I have full confidence in Natasha's ability to lead BILTIR in its advocacy for our members, who seek to protect policyholders and their families from unexpected hardships. BILTIR is near and dear to my heart, and I will continue to help guide the association's efforts as an active board director."
BILTIR represents 73 annuity, life insurance and reinsurance businesses and servicing companies in Bermuda who provide life and annuity products and employ more than 600 people on the island.

Read More About