Kaden Hopkins will represent Bermuda in the 2022 UCI Road World Championships, which begins this weekend in Wollongong, Australia.
A spokesperson said, "The eight-day celebration of cycling will include a world-first approach to gender equality by staging the Men Elite and Women Elite individual time trials on the same day, over the same distance.
"This is Hopkins' final year competing in the U23 category. Conditions are ripe for him to have his "best performance to date"; after a tremendous appearance at the recent 2022 Commonwealth Games, where he placed 11th in the time trial and 14th in the Road Race in an open category against some of the World's top cyclists. However, do not let the age fool you; the U23 category at Worlds will be deep with pro riders and will prove challenging for all."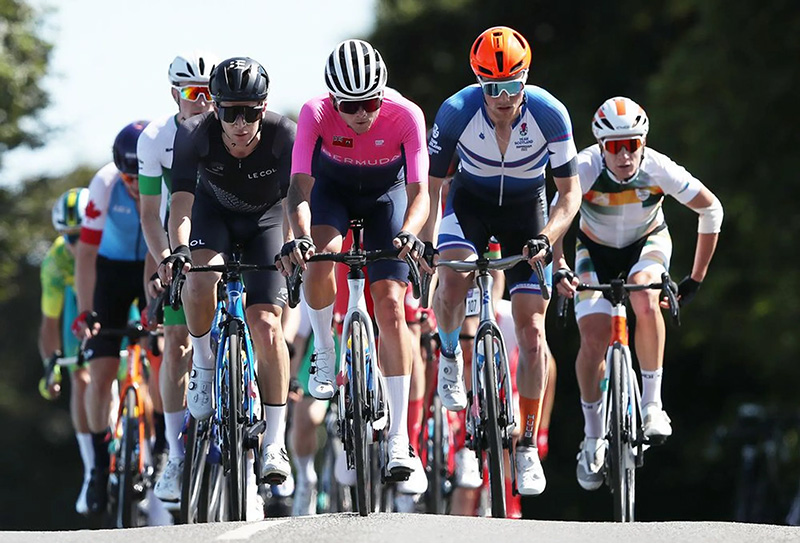 "For an event this size, I don't want to put any expectations on myself, but my focus is just to go out there and perform to the level I know I am capable of. If I can do that I will be satisfied' says Hopkins. "I had a great training camp at altitude leading up to this. As a result, I am feeling the strongest I ever have," Hopkins adds. "Commonwealth Games was a real motivation boost for me, and since then, I have had a great mindset leading into this."
The spokesperson said, "Hopkins has spent the last three weeks training at high altitude in Andorra, a tiny, independent principality between France and Spain in the Pyrenees mountains, preparing for his final Worlds appearance as a U23. He will be supported on the ground in Australia by Tyler Butterfield. Better known for his triathlon career, Butterfield is no stranger to top-level racing, competing with Team Slipstream in 2007. Butterfield will assist Hopkins with final event preparations and provide event day assistance."
Hopkins continues "I'm looking forward to the time trial the most, it's what most of my training has been based around since Commonwealth Games, so I'm hoping to put together a good performance on the day. The road race is bound to be chaos as usual, but my focus will be to avoid it by being positioned as well as I can throughout the race. I am sure the atmosphere will be great for both events, which is also something I'm always excited about".
The spokesperson said, "Hopkins will race in the U23 category on Monday, September 19, in the U23 Men's Individual Time Trial and again on Thursday, September 22, in the U23 Men's Road Race. Bermuda is invited to tune into FloBikes or Eurosport to watch Hopkins in action.
"On behalf of the Bermuda Bicycle Association, we wish Hopkins the 'ride of his life' down under."

Read More About