Stephen Outerbridge will be the guest speaker at Somerset Cricket Club's Annual Cup Match and Colt Cup Match prize presentation next Saturday [September 17].
Outerbridge, the Bailey's Bay president, performed with distinction with the bat for Somerset in Cup Match and is a former Bermuda national team captain.
The prize presentation will be held at Somerset Cricket Club at 7.30 pm.
To donate a prize, contact the club secretary at 705-2665 or e-mail secretarysccbermuda@gmail.com.
Prizes can also be donated at SCC on Sunday [September 11] from 1 pm to 7 pm.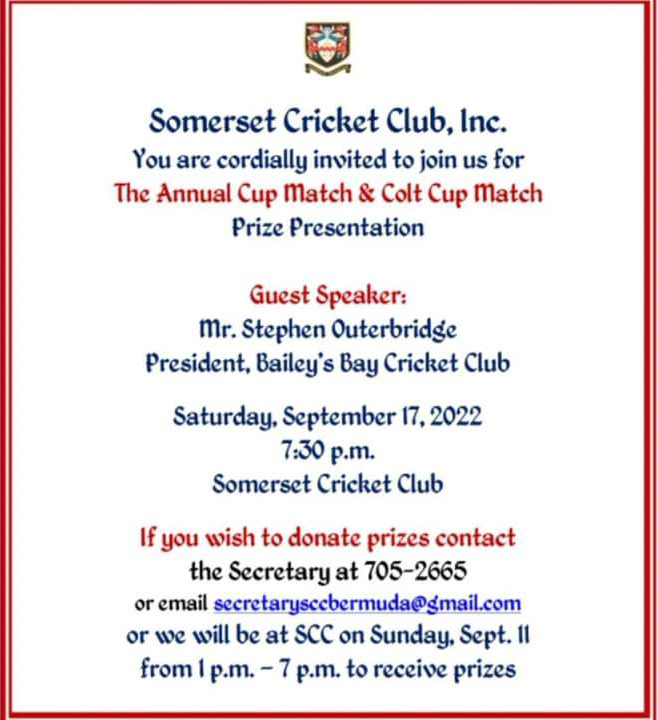 For extensive coverage of Cup Match spanning over a decade, visit our website BernewsCupMatch.com, the island's most comprehensive resource on the Cup Match holiday.

Read More About