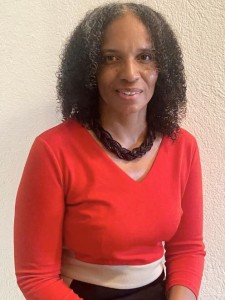 The Sandys Secondary Middle School Board of Governors has appointed Kalley Baxter-Williams as the Principal.
A spokesperson said, "Mrs. Baxter-Williams has been Acting Principal of Sandys since 2019 and has continued to exemplify her passion for the students, staff and the school.
"She has been a member of the Sandys family since 1997 and has held key teaching roles such as Team Leader and Deputy Principal during her tenure.
"She has a Bachelor of Arts Degree in Middle Grades Education and a Master's Degree in Educational Leadership and Administration along with a wealth of experience in Bermuda's Public School System.
"As Principal, Mrs. Baxter Williams will continue to be responsible for the overall management and administration of Sandys.
"The appointment was unanimously welcomed by the Board as her hard work and dedication has not gone unnoticed.
"We look forward to collaborating further with Mrs. Baxter-Williams as she strives to achieve goals to educate, motivate and empower our young people at Sandys."

Read More About