The Bermuda Underwater Exploration Institute's [BUEI] second annual Climate Cinema series continues through the month of October, with free screenings of climate related documentaries, aimed at audiences aged 12 and above, each Friday, Saturday, and Sunday.
A spokesperson said, "This week's full length feature film, 'The Power of Us', screens at 5:30pm on Sunday, October 16th. 'The Power of Us' demonstrates the power of an intergenerational, collaborative movement to fight climate change. Following the screening, BUEI will host a live panel discussion centered on the work being done by community groups to tackle environmental issues in Bermuda.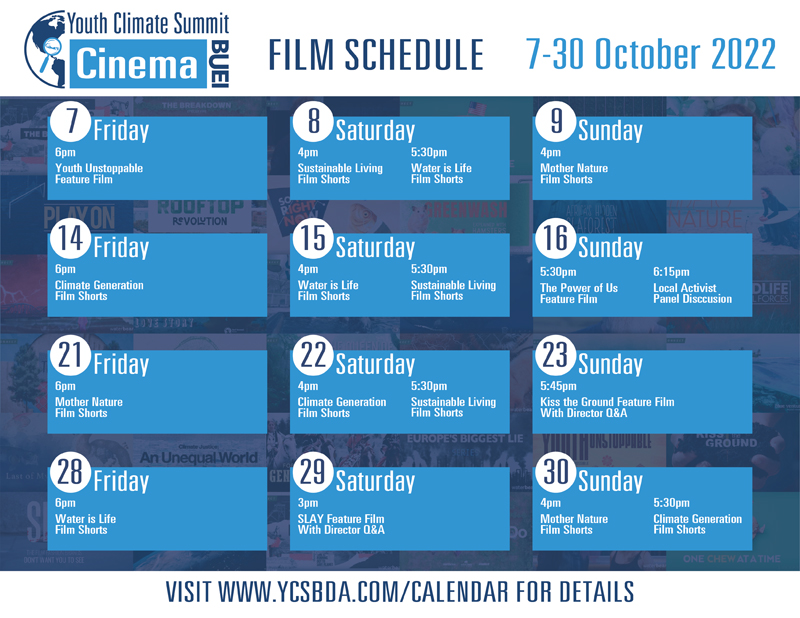 "Joining this impactful panel discussion will be:
"Patrick Singleton, a member of the Clean Air Coalition, a group of individuals bringing awareness of the grave implications caused by BELCO's stacks and machinery to the public and BELCO's staff, management, owners, and shareholders;
"Jonathan Starling of Social Justice Bermuda, a local activist group inspired by the global Black Lives Matter Movement and the way that communities around the world are standing together to tackle and dismantle oppressive systems of injustice and racism; and
"Eron Woods, a founding member of the group Bermuda is Love, a collective of young adults that seek to transform the hearts and minds of every Bermudian, believing that love should be the guiding principle of our community.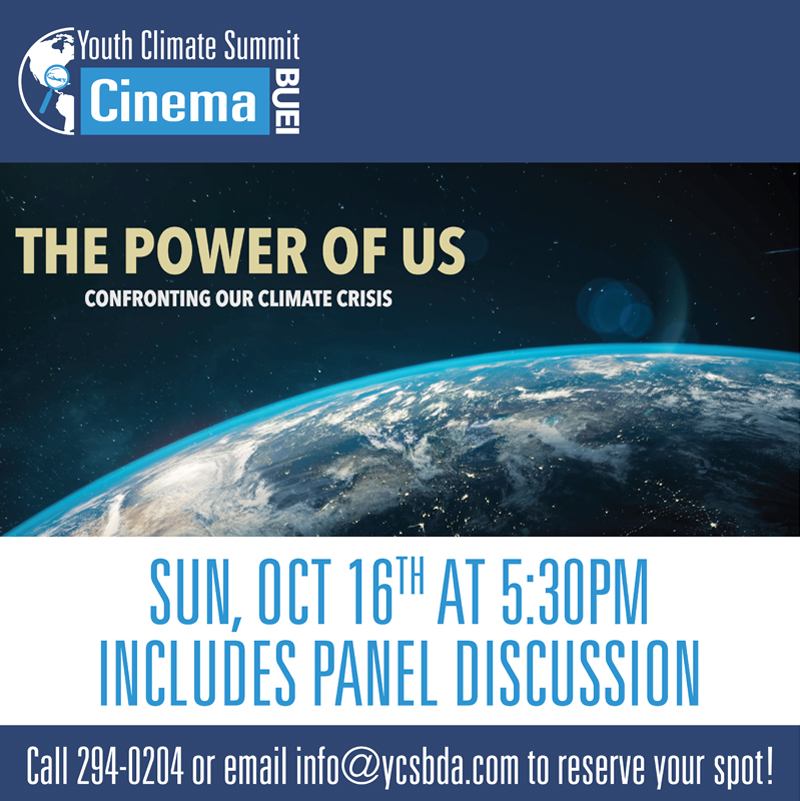 "The conversation, facilitated by Julie Steele, BUEI's Director of Education, will focus on the issues these community collectives are seeking to address, their methods and who, generationally, is actively engaged in their cause. Discussions will also speak on the impact of their work in relation to Bermuda's future."
"At BUEI we believe that when you know better, you do better," said Karla Lacey, BUEI CEO. "This 90-minute, family friendly event, is a great way to open an inter-generational discussion and foster honest and organic dialogue within our community for the betterment of all."
The spokesperson said, "The Climate Cinema series showcases short and feature length environmental films selected to engage the community in the climate conversation in the lead-up to this year's Youth Climate Summit. The films focus on action being undertaken by people of all ages in communities around the globe, in the areas of sustainability, climate justice and conservation. Each was selected to complement the discussions fostered during the Summit and to prepare young people, their families, and peers for the topics the Summit covers.
"In addition to the weekly feature film, a selection of five to ten short films are being shown in hour-long blocks focusing on the following topics: Water is Life, Sustainable Living, Mother Nature, and Climate Generation. The full calendar of films can be found on www.YCSBda.com/calendar."

Read More About
Category: All, Entertainment, Environment, Films/Movies