GoldhuntBDA announced that it is launching the second public Gold Hunt in Bermuda after the success of the first hunt earlier this summer.
A spokesperson said, "Participants will have the opportunity to use their knowledge of Bermuda's geography and history to solve a series of riddles that will lead them to the location of the hidden treasure.
"Contestants should note that this is not a scavenger hunt and as such do not need to go to the location of each riddle to find the treasure. The riddles are designed to lead you to the general location. From there a keen eye and a discerning mind will be able to decipher the more cryptic clues and find the hidden treasure.
"In return for their efforts, a prize of $500 cash will be awarded to the first person to find the treasure. Participants will have to prove that they purchased a treasure map to be eligible to claim the prize money.
"We recommend that participants use a current map of Bermuda [or a phone with Google maps will work as well]. Participants can join the hunt by purchasing a Treasure Map online from PITX.
"Tickets can be purchased in advance of the launch of the hunt. The treasure maps will be sent out to participants via email at 9 am on the morning 5th of November.
"For more information, and updates please follow @goldhuntbda on Instagram. Happy Hunting!"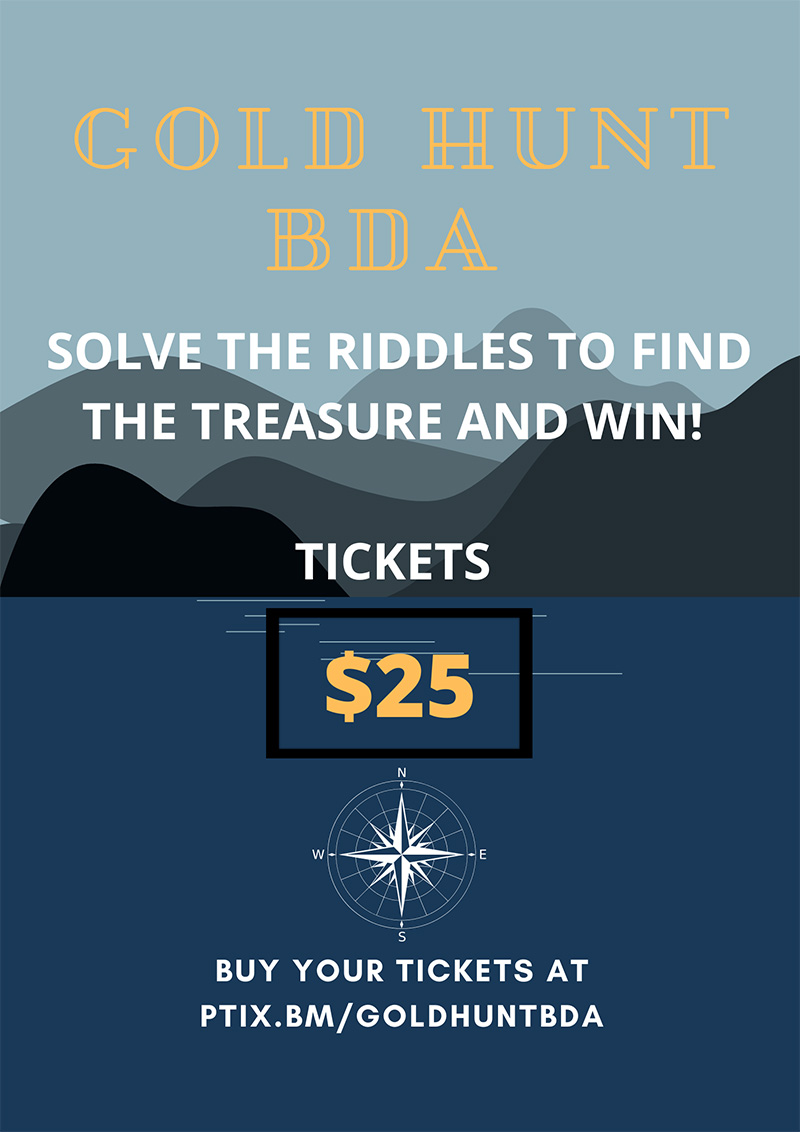 Read More About
Category: All, Entertainment