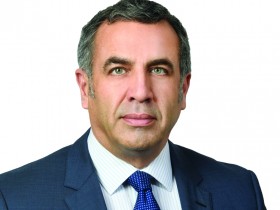 John Wasty, Partner and Head of Appleby Bermuda's Dispute Resolution practice, will speak at an international dispute resolution conference in Miami, Florida on October 7.
A spokesperson said, "John Wasty, Partner and Head of Appleby Bermuda's Dispute Resolution practice, will speak at The Chartered Institute of Arbitrators' [CIArb] first-ever Americas Conference on 7 October in Miami, Florida.
"CIArb is an international centre of excellence for the practice and profession of alternative dispute resolution.
"John, who is Chair of the CIArb Bermuda Branch, will lead a roundtable discussion on Counsels' Criteria for Selecting Dispute Resolution Providers and Arbitrators. Pre-eminent in-house counsel from a range of industries will examine the criteria governing important arbitration decisions, including when to litigate, arbitrate and mediate, and determine priorities when selecting arbitrators.
"The conference will gather leading arbitrators, institutions and corporate counsel to highlight the unique importance of alternative dispute resolution within the Americas, particularly during times of great economic uncertainty. CIArb has a growing membership of over 17,000 across 149 countries.
"It is supported by an international network of 42 branches, of which seven will participate in the event, including Bermuda, Bahamas, Brazil, Canada, Caribbean, New York and North America.
"In addition to moderating the roundtable, John will participate in a session titled 'A Conversation with the Americas Chairs', with fellow branch leaders from Bahamas, Brazil, Caribbean and North America to discuss branch priorities, and members' roles and involvement."
Mr. Wasty said, "As recently-appointed Chairman of the CIArb Bermuda Branch, I'm delighted to be flying the Bermuda flag at CIArb's inaugural Americas conference next week. I urge all CIArb Bermuda Branch and Bermuda Bar Council members to attend this important event. Arbitration and mediation are vital, and perhaps more so during today's economic climate, as an alternative to traditional litigation for resolving disputes."
The spokesperson said, "John leads Appleby's Bermuda Insolvency & Restructuring team and the Regulatory Disputes team, as well as the Insurance and Reinsurance Disputes practice globally. He specialises in the areas of commercial litigation, commercial arbitration, restructuring, insolvency litigation, funds litigation and regulatory disputes.
"John has represented clients in a wide variety of commercial disputes in Bermuda, London, the U.S., Europe and Asia. He frequently advises on a wide variety of contentious insurance and reinsurance matters, insolvency matters, complex multi-jurisdictional restructurings and a wide variety of regulatory disputes. He is also frequently involved in major arbitrations in Bermuda and internationally in both commercial and insurance/reinsurance matters.
"John is consistently recognised as a leading dispute resolution practitioner by independent legal researchers. He is recommended by Legal 500 Caribbean as a 'Leading Individual' for his dispute resolution practice where he has been referred to as 'one of the best litigators around, providing excellent technical yet business-savvy legal advice…." John has also been recognised by Chambers Global for over a decade and is ranked Band 1 for Dispute Resolution. Clients say he "…drives cases with considerable brio, tact and knowledge.'
"In addition to being admitted in Bermuda, John has also been admitted in New York, England, Hong Kong, Canada and the British Virgin Islands."
Read More About