In effort to collect historic family photographs, the National Museum of Bermuda [NMB] will have a pop-up Bermuda Family Scrapbook station at the Bermuda National Library.
A spokesperson said, "Starting this Friday and every Friday for the next six weeks, from 11:30 am – 2:30 pm, NMB curatorial staff will be on site at the Library to assist community members with their Bermuda Family Scrapbook submissions.
"Bermuda Family Scrapbook—Your Pictures, Your Stories, Our History, invites everyone living in Bermuda to submit their historic family photographs and associated stories to NMB. The images and stories submitted will become part of the Museum's permanent collections and will also form digital and in-person exhibits launching in 2023. The project is an extension of the Museum's award-winning, ongoing community education programme Tracing Our Roots/Routes [TORR]."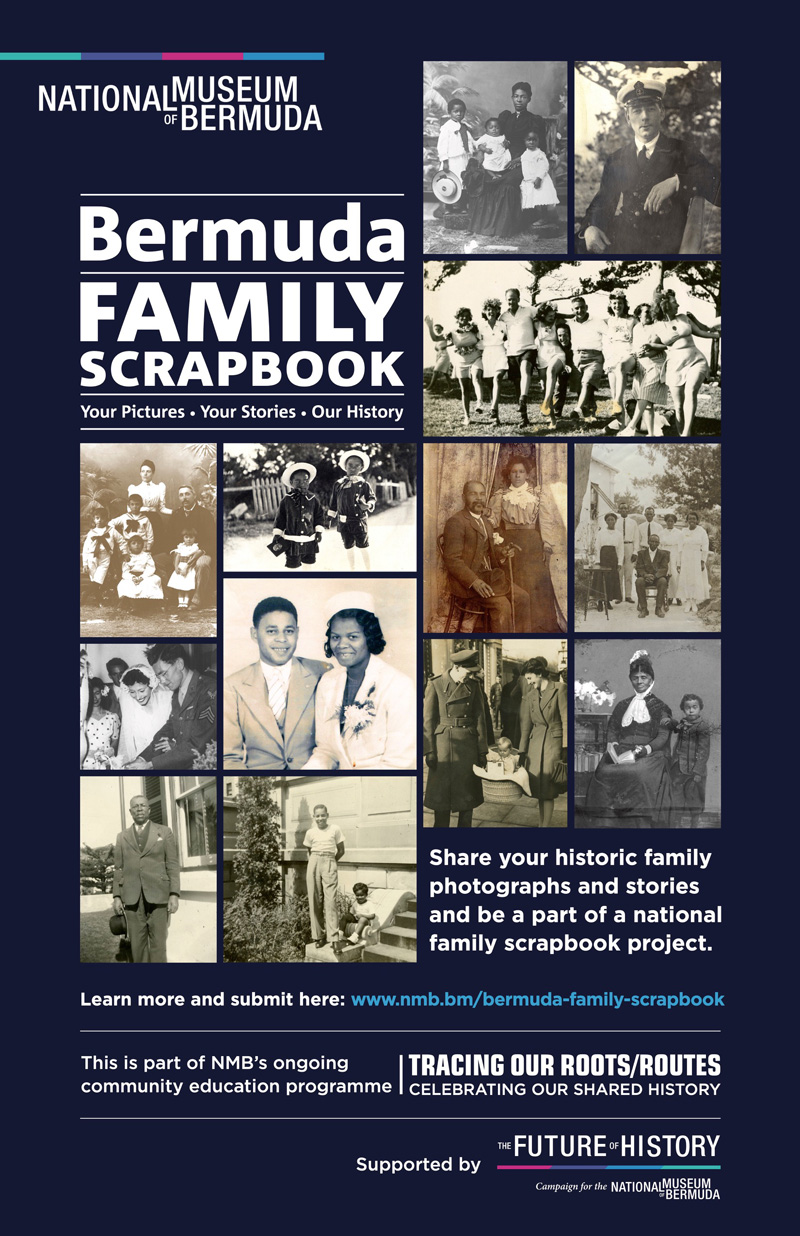 NMB Curator Dr. Deborah Atwood shared, "Posed, candid, professional or amateur family photographs are all welcome. Your stories and memories can highlight the history of the people who are in the photograph and the historical events that might have touched their lives. Thanks to the Bermuda National Library for providing the space for us to set up the pop-up station – we hope to see you there!".
The spokesperson said, "The pop-up station will be equipped with a scanner and laptop and two members of the NMB curatorial team will be on site to answer questions about the Bermuda Family Scrapbook project and provide guidance on how to scan photographs and craft a personal story. To ensure the NMB team can assist everyone who attends, there will be a maximum of three photos scanned per person."
"With this project, we want to capture images and stories of everyday people who may have been excluded from the historic record. History is more than a collection of dates, events and famous people – it is about the lived experience of people like all of us. I encourage everyone to submit a family photograph so we can build a better picture of everyone who calls or has called Bermuda home," said NMB Executive Director Elena Strong.
To find out more visit here or contact curator@nmb.bm.

Read More About