[Written by Stephen Wright]
Nikki Bascome insists he has no plans to retire from boxing, insisting, "I still have a lot of fight left in me."
Bascome improved his professional record to 11 wins from 12 bouts after defeating Canadian Cody Kelly by a unanimous decision at The Shed in Dockyard last month.
The 32-year-old took to Instagram at the weekend to reflect on the fifth anniversary of being knocked out by Portuguese Fabio Costa at the Fairmont Southampton in 2017.
File photo: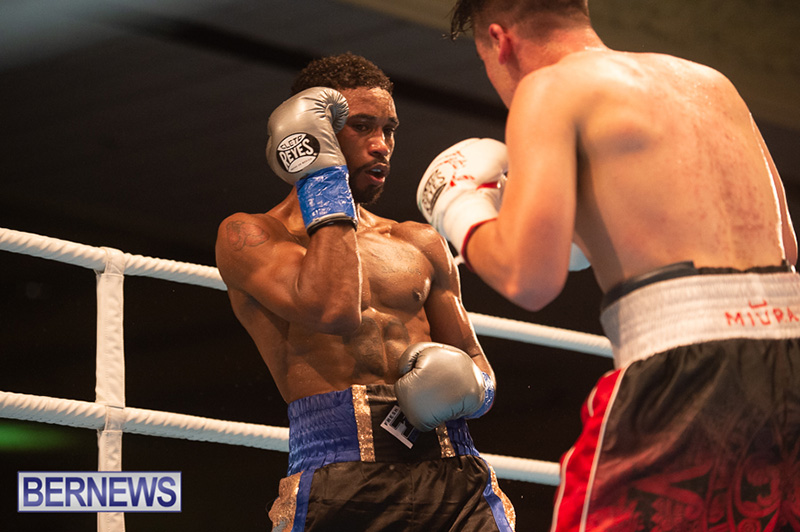 Bascome, who has five victories since losing to Costa, including a win over Mexican David Martinez to claim the IBA International Welterweight Championship title in 2018, wrote: "Five years ago, I took my first 'L' as a professional. As I sit and reflect, it was the best thing that ever happened to me as a fighter.
"I learned from it, and I continued to fight. I never quit and never will.
"God blessed me with an undeniable will. When I'm ready to hang up the gloves, I will hang them up on my own terms. I still have a lot of fight left in me."
Bascome told Bernews last month he intends to return to Las Vegas to continue training under Jeff Mayweather, the uncle of Floyd, the five-weight world champion.
"I hope to get back to Vegas to train under Jeff," he said. "I'm at my best training there and soaking up all that knowledge."

Read More About