[Written by Stephen Wright]
Cavin White is chasing his football dreams after joining the MK Dons Sports and Education Trust – a programme connected with English professional club Milton Keynes Dons.
The 14-year-old impressed during a month-long trial at the Buckinghamshire outfit, playing two matches at the pre-academy level.
Bermudian Peter Rickards, the MK Dons SET under-11 coach and one of White's former coaches at the CP Athletic Development in Bermuda, recommended the youngster to the programme.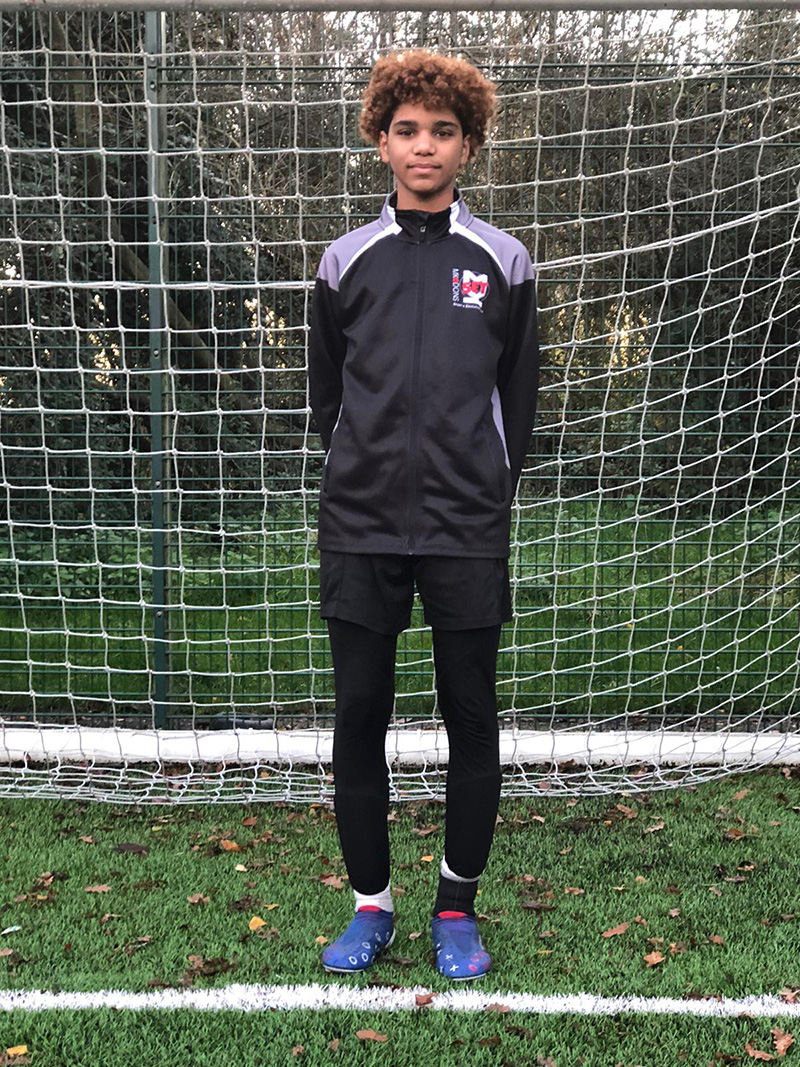 White has represented several clubs on the island, including Hamilton Parish, Bermuda Athletic Association, North Village and Vasco da Gama. He also developed his skills at the KTech programme, run by top local coach Kenny Thompson.
The midfielder moved to England last month to pursue his football ambitions and is attending Watling Academy in Milton Keynes.
"I was very excited when I was told I'd be joining [the MK Dons SET programme]," White told Bernews. "I was hoping they would invite me to join. I've always wanted to be a footballer."
The former Berkeley Institute student added: "Football in England is more physical and competitive than in Bermuda. You have to work very hard to get into the team. I'd describe myself as a creative and consistent player."
Earlier this year, MK Dons SET linked up with PHC Zebras, creating opportunities for players and coaches to further their development by providing a pathway between the two organisations.
As part of the agreement, the MK Dons SET plans to send coaches to Bermuda to hold youth camps while promising PHC players will travel in the opposite direction for training experiences.

Read More About