Hamilton Princess & Beach Club announced the appointment of Bermudian Michael Skinner, as the Assistant Director of Rooms.
A spokesperson said, "Mr. Skinner is responsible for the hotel's Front Office operations, Housekeeping Department, and the Fairmont Gold experience.
"Mr. Skinner's hospitality career began playing tennis at the former Elbow Beach Hotel with David Lambert, who was coaching tennis at the time. He thought hospitality might be for him, and he left the island to further his education, later enrolling in hotel school in London. This included a paid internship at The Cavendish London, and the hotel decided to keep him on.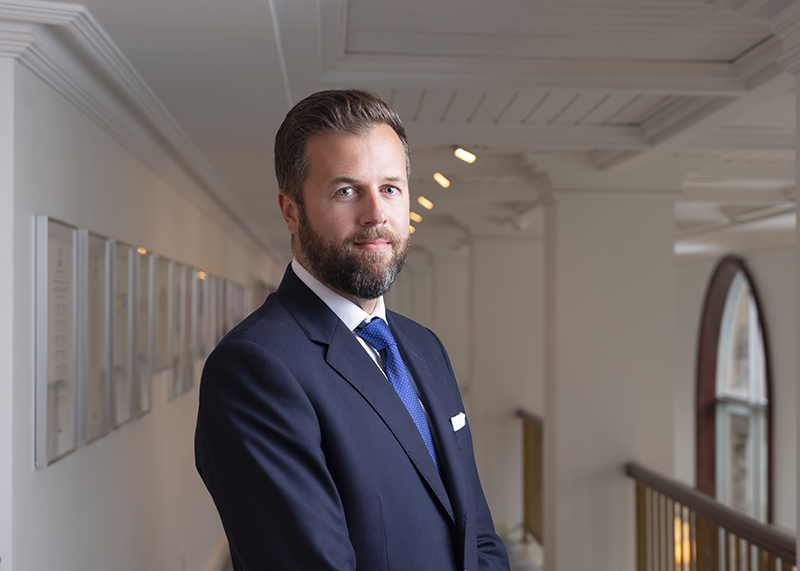 "He spent nearly six years at The Cavendish before joining the opening team for Rosewood London, as the Director of Reservations. Three years later, he moved within the organization's property portfolio to the Rosewood Hotel Georgia, in Vancouver, Canada.
"It was there that he made lateral moves to learn more of the 'back of house', operations end of the hotel business. This level of experience set him up well for his final two overseas roles as the Director of Front Office and the Director of Housekeeping, at Fairmont Empress in Victoria on Vancouver Island, Canada."
Tim Morrison, General Manager of Hamilton Princess & Beach Club, said: "Michael brings to the Princess a background in hospitality spanning more than 15 years in luxury hotels which included invaluable time with the Fairmont Empress. We are very pleased that Michael chose to bring his luxury hotel experience and deep passion for hospitality back home to Bermuda."
Michael Skinner, Assistant Director of Rooms, said: "It was always my plan to return home to Bermuda to work in hospitality, and this was the perfect time to bring my family home."
When asked what he valued most, from his journey in international hospitality, Mr. Skinner said: "I am a firm believer in taking care of my team. Take care of our team and they will take care of our guests.
"It is really great to be back on the island, and working with the teams here who make Hamilton Princess the exceptional hotel that it is."

Read More About