The St. George's Stakeholder Committee, a group of representatives for 40+ businesses, are prepping for the holiday season, hosting activities and participating in events organised by other groups.
Kristin White, owner of Water Street gift store and tour company Long Story Short said, "My shop is hosting the first event, being held on Saturday, November 26 from 5pm. 'Story Time' is our event series that features the stories of women – through their songs, words, art, food and fashion.
"On Saturday, we'll feature a performance by singer-songwriter Sinead the Flower and showcase the mesmerising visuals she creates to accompany her music, and the stories behind her creative vision. A number of other stores in the Somers Wharf area are participating, including two new St. George's stores, Helen Sawden Flowers and Urban Cottage."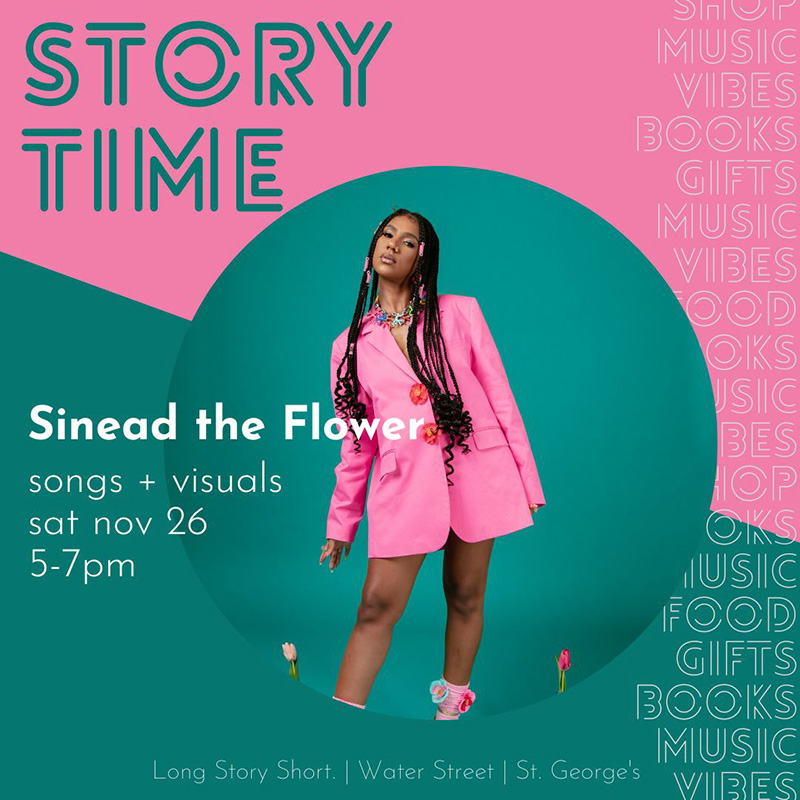 A spokesperson said, "Saturday's performance will begin at 530 and the participating stores will be open til 8pm.
"The following day, November 27, will kick off the Shop n' Stroll Sunday shopping series. For the four Sundays before Christmas, participating stores will be open from 12-4. Some of the weeks will feature additional entertainment.
"The returning highlight of the Christmas season is The Bermuda National Trust Christmas Walkabout, being held on Friday, December 2, and all of the stores and restaurants will be open, with many offering special treats, entertainment and deals."
Ms. White continues, "We are all very excited that the BNT Christmas Walkabout is happening this year! I have had a store in St. George's since 2012, and this is always a massive and fun night for the town. With the shuttles in place, plus extra parking at neighbourhood schools, we expect that everyone will be able to come down and enjoy the night. We encourage people to come early and stay late, as shops and restaurants will be open all day."
A spokesperson said, "There are also Christmas guides available. Long Story Short has published a Gift Guide, so their customers can see product highlights and gift ideas. And the St. George's Stakeholder Committee has created a full guide to the holiday season in St. George's, including special events, workshops and store activities.
"Both guides are available as downloads:

Read More About