Citizens Uprooting Racism in Bermuda [CURB], Imagine Bermuda, and Social Justice Bermuda are collaborating to hold a celebration of the legacy of Dr. Martin Luther King on Monday [Jan 16] at the Anglican Cathedral from 12.30pm to 1.30pm.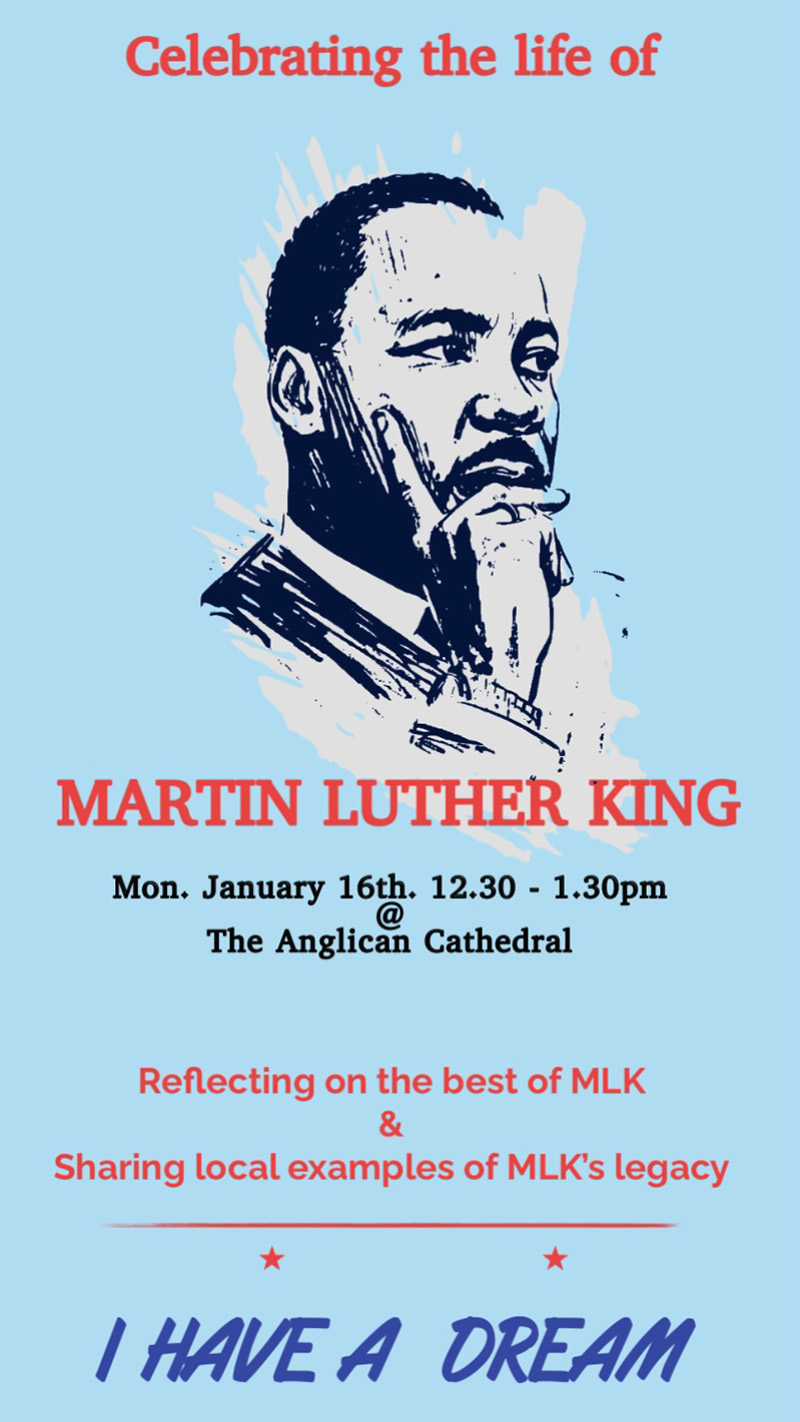 A spokesperson said, "This observance offers an opportunity to reflect on some of the qualities of character manifested during the life journey of this renowned icon:
MLK's consistent championing of social justice was couched in a spirit of reconciliation; avoiding the compulsion to make enemies, his influence was geared to galvanize communities, notwithstanding differences.
Dr. King's courageous promotion of peace – even when opposing the Vietnam War was unpopular – resonates today, at this time of destabilizing violent conflicts in various regions of the globe, as well as the cycle of violence in our own neighbourhoods.
He recognized that every life is precious, as he exemplified the spirit of solidarity with all.
"Celebrating this legacy allows us to bring this matter home with recognitions of local efforts taking up MLK's baton. A big 'thank you' will be offered to the BIU, which last year began a sustained community campaign addressing the high cost of living in Bermuda, championing economic justice for all, which was a passion of MLK until his violent demise.
"Another big 'thank you' will be offered for the major efforts by churches and other groups helping families challenged in these times with sustaining food sources, thus exemplifying the spirit of solidarity which guided Dr. King's life.
"Hearty appreciation will also be offered to the Gombey Council for the type of leadership that they demonstrated recently, paralleling the responsiveness that Dr. King worked to engender during his 39 years on the planet.
"The gathering at lunchtime on Monday, January 16 will offer our community some insight into how MLK's legacy offers pointers towards enhancing our families along with local and global communities."
Read More About