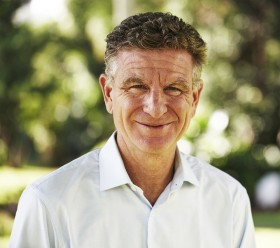 Conyers announced the appointment of Director Marcello Ausenda as Head of Bermuda Corporate Practice, as of 1 January 2023.
He takes over from Director Charles Collis, who will continue in his role as head of the Bermuda Insurance and Reinsurance Practice.
"I would like to congratulate Marcello on his promotion to Head of Bermuda Corporate Practice. He has been a key member of Conyers' Corporate Practice for more than 20 years. He also serves as a valued member of the Conyers management board. He is the right person to take over from Charles, and I look forward to watching our corporate practice continue to grow under his leadership," said Christian Luthi, Director and Chairman of Conyers.
"The Conyers management board is grateful to Charles for his years of dedicated leadership of the Bermuda Corporate Practice. He has been tireless in his commitment to bringing efficiency and much needed streamlining to important areas, in particular company incorporations, while growing his leading insurance practice," said Mr. Luthi.
A spokesperson said, "Mr. Ausenda joined Conyers in 2001 and became a Director in 2007. His practice has covered all aspects of general corporate and commercial matters, with particular focus on public companies, securities and shipping. In addition to his new role leading Bermuda's largest and market-leading corporate legal team, Mr. Ausenda will continue to sit on the Conyers management board and to lead the Global Shipping Practice."
"I am delighted that the Conyers management board has entrusted me with the leadership of the Bermuda Corporate Practice. We have worked very hard to build the largest, most talented and dynamic team of corporate lawyers in Bermuda. I am excited by the prospect of doing my part to ensure that we remain the best-in-class corporate law firm in Bermuda," said Mr. Ausenda.

Read More About