[Written by Stephen Wright]
Female basketball players are encouraged to join weekly training sessions at The Centre on Angle Street, Hamilton.
Shari Scott, a basketball enthusiast, has been holding weekly scrimmages from 6 pm to 7.30 pm for up to 12 players and hopes to launch a 3v3 league in April or May.
The 35-year-old said players of all ages and skill levels are welcome to join the sessions as she looks to help revive the sport on the island.
"Over the past few years, there have been conversations about how we need to get women's basketball started back up," Scott, a former women's basketball league player, told Bernews.
"Ideally, we will start a league soon. Hopefully, we can get more women and girls from the Bermuda School Sports Federation High School League to join us. That would give us enough numbers, which would be lovely."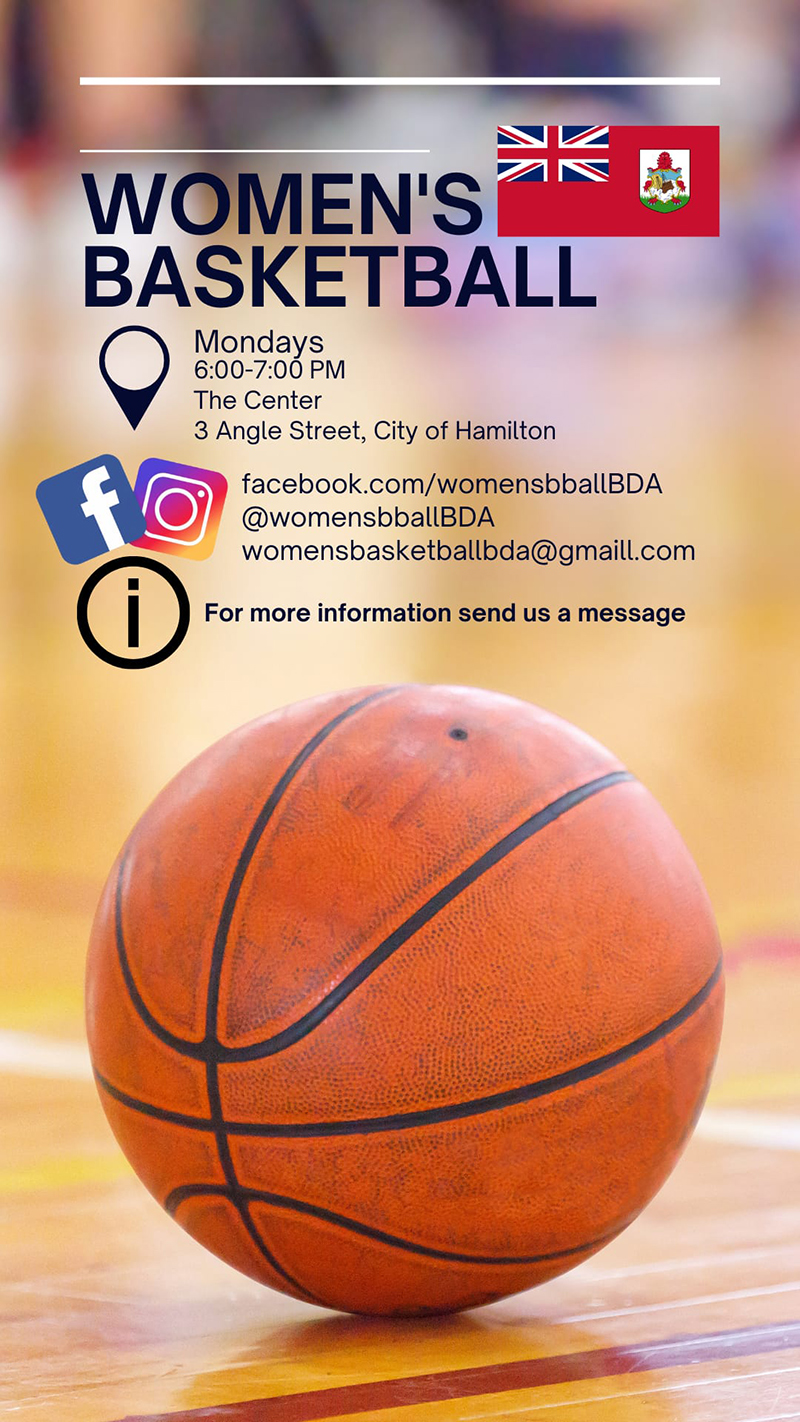 Scott started the group last April, taking a break over the summer before starting up again in September and also held a skills development session at Mount St Agnes Academy.
She hopes to organise three more skills development sessions next month and in March.
"We're open to all skill levels," said Scott, whose father, Ralph Scott, is a basketball coach on the island. "We've had some girls who have never played before, some former netball players, and women who played in the former women's league, which wound up about eight or nine years ago.
"As we grow and build, we're trying to meet the needs of the people coming. We've had players aged 14 to 60; some want league play, and some prefer non-competitive play. We have the whole spectrum.
"The Bermuda Basketball Association is aware of what we're trying to do and has shown support."
For more details, visit Facebook.com/womensbballBDA and @womensbballBDA on Instagram or contact womensbasketballbda@gmail.com.

Read More About