[Written by Stephen Wright]
On de Bounce have been crowned the Women's Basketball Bermuda 3 on 3 League champions.
The competition, which featured four teams and around 20 players, was held at Warwick Academy on Sundays over the past two months. The Kool Rockets came runners-up.
Erica Woods, of On de Bounce, was named the Most Valuable Player, while Richae Moore, of Buckets Baby, picked up the Most Improved Player award.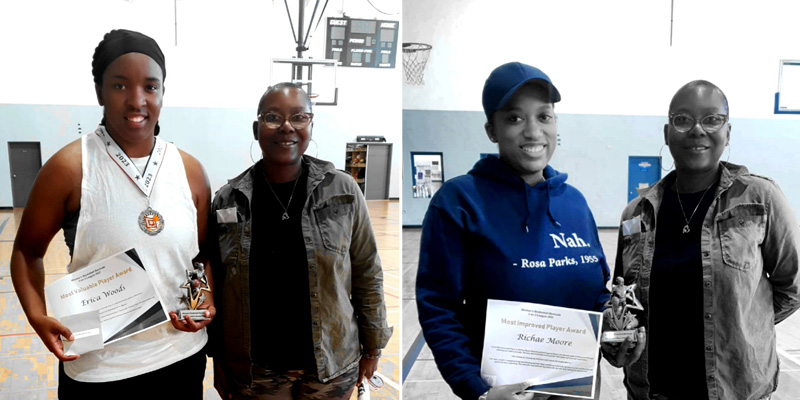 Organiser Shari Scott told Bernews: "We'd like to thank our sponsors, BF&M and Rubis Bermuda for their contributions that helped make this possible, as well as the players, committee members, team representatives, referees and members of the local basketball community who supported this event."
Women's Basketball Bermuda will hold weekly open runs at The Centre on Angle Street on Mondays from 6 pm to 7.30 pm until the end of next month.
For more information, visit Women's Basketball Bermuda on Facebook, @womensbasketballbda on Instagram and womenbasketball@bda.com by email.

Read More About