The DailyMale Men's Health Clinic held a grand opening event on Saturday [Feb 4] in concurrence with World Cancer Day.
A spokesperson said, "In concurrence with World Cancer Day, Saturday's grand opening of the DailyMale Men's Health Clinic was a raging success, with the free offering of testing for prostate cancer and cardiovascular disease welcomed by several members of Bermuda's mature male population.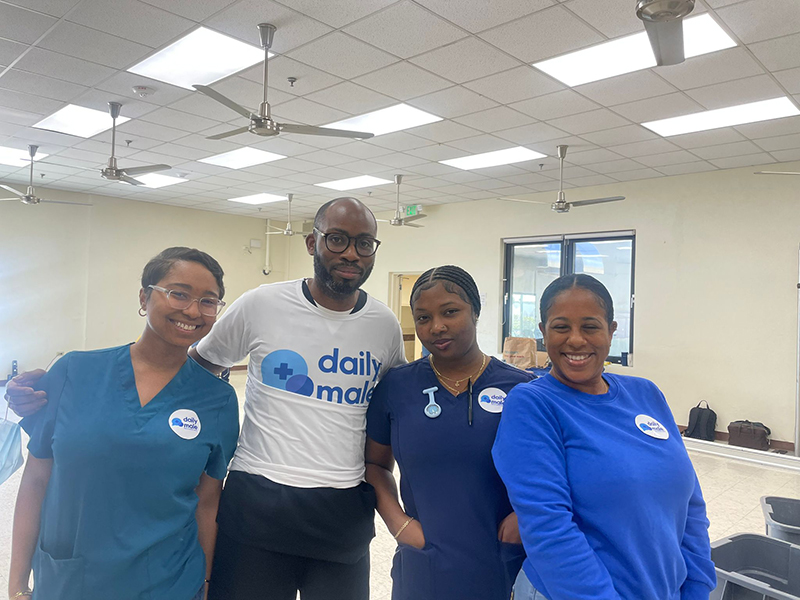 "Well ahead of the project's 9.00am commencement, the outer area of the testing station at the Bermuda Industrial Union [BIU] was lined with an over-subscription of would-be clients, indicative of the high number of the demographic's underserved, under-insured and uninsured resident males.
"As such, rather than administer the stated limit of 25 persons, a close to 40-member DailyMale staffing team of volunteers and high grade clinical professionals, along with two prostate survivors and a single benevolent S1 Berkeley Institute student, found avenue to service 40 clients by the 1.00pm close.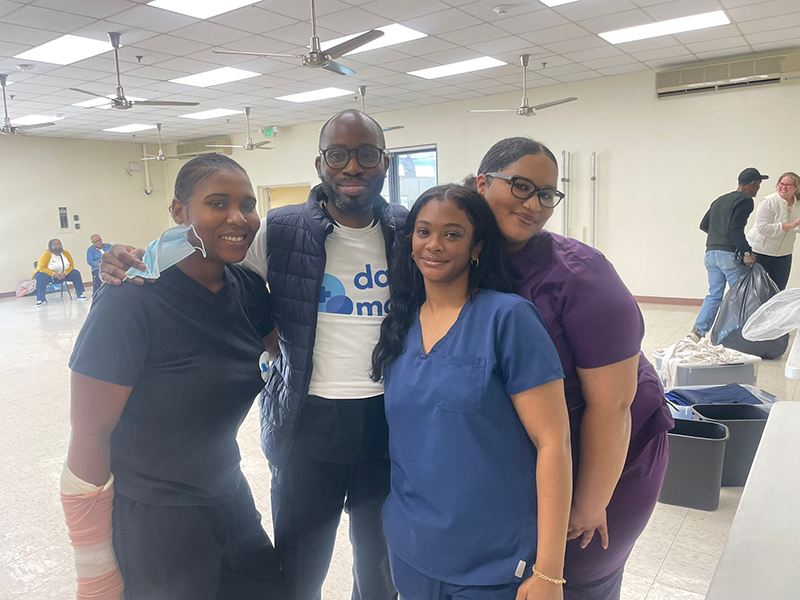 "Moreover, those unable to be examined were granted reserve places at upcoming, similar editions of the monthly event, which will next feature at St George's Cricket Club on March 4, 2023."
Jade Robinson, a Bermudian medical student with a Masters degree in Public Health, who has partnered with locally-based consulting urologist Dr Jonathan Makanjuola in bringing forth the pilot programme, said, "The first DailyMale clinic was an overwhelming success, from the volunteers setting up the night before in the dark to men patiently waiting minutes before the opening.
"We initially had a 25 maximum capacity, and exceeded that number in the first hour. It was an amazing turnout."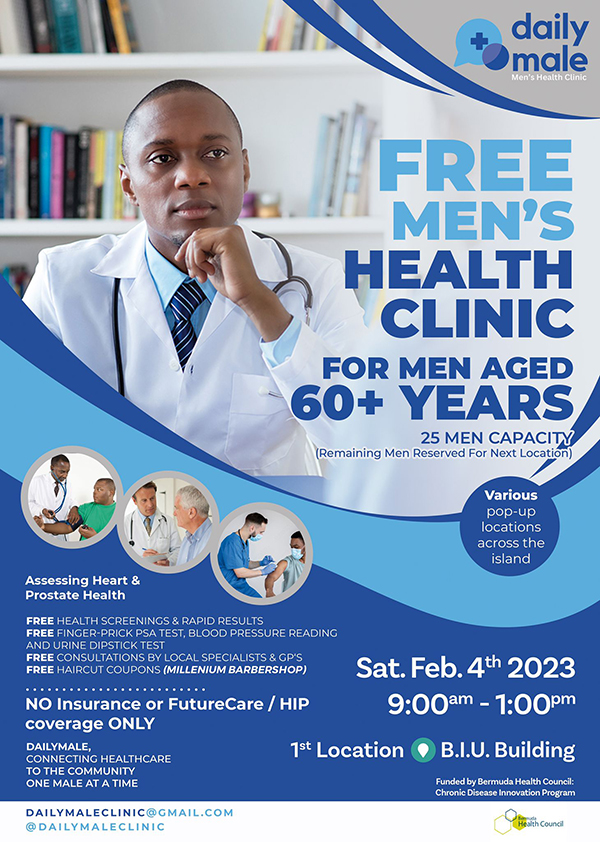 The spokesperson said, "A well executed and effective ad campaign, incorporating online mainstream and social mediums, traditional print, television, flyers and billboards together with strong word-of-mouth and a revealing cancer survivor story reality video series featuring Bermudian males, proved successful in enabling numerous men to overcome a reluctance to get screened for the actual existence of the aforementioned conditions and/or high risk indicators.
"Many were said to have emerged from the process with a changed outlook, having gained a greater understanding of the importance of testing in the helping to facilitate a longer, healthier existence.
Ms. Robinson said, "At the end of the clinic, each man was given a feedback questionnaire so that we could measure the impact of their experience. One question asked them to 'Describe your DailyMale experience in three words.'
"Many men stated: 'Professional, Efficient, Organized, and Excellent! Others explained how they really felt cared for, and that it was nice to know that someone cared for them apart from their wife and children.
"Saturday was very heart-warming and truly a day focused on uplifting the community. It really takes a village to make a true difference."
The spokesperson said, "Confirmed further installments of the DailyMale Men's Health Clinic will take place at Somerset Cricket Club [April 1st 2023]; Warwick Workmen's Club [May 6th 2023]; Baileys Bay Cricket Club [June3rd 2023]; and Pembroke Hamilton Club [July 1st 2023].
"While funding support has been attained for the listed activities, more is hoped for in that the project might evolve into a permanent institution able to consistently take quality healthcare to the streets, meeting the immediate needs of the community, while enhancing the overall education, testing, treatment, salvage and quality of life."

Read More About