The Women's Resource Centre, in partnership with the Bermuda International Women's Day [IWD] Committee, will be hosting a breakfast reception on March 8th at Pier 6 on Front Street, between 8.00am and 10.00am, to launch International Women's Day 2023.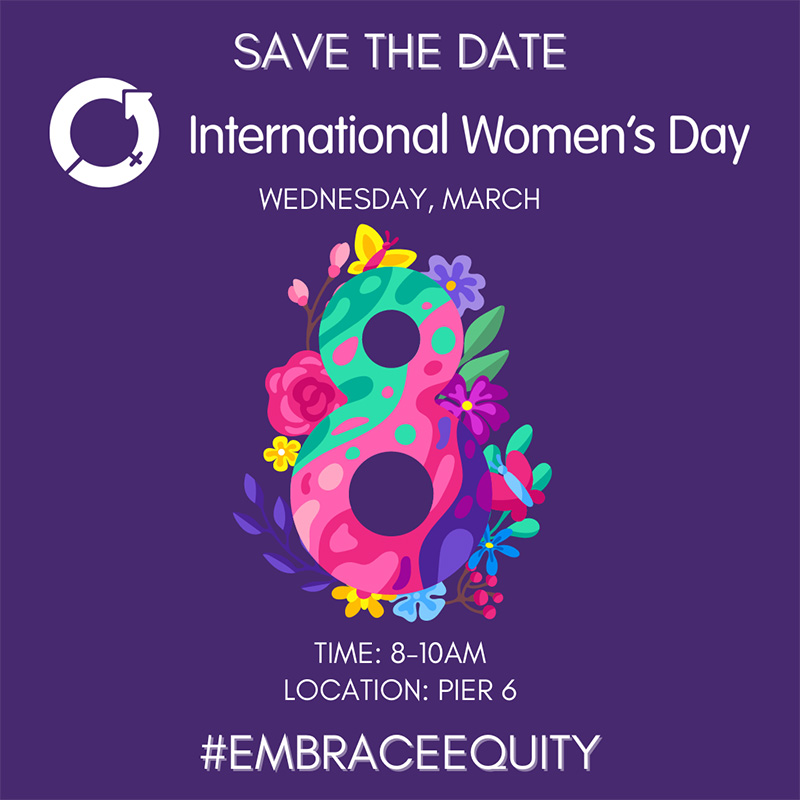 A spokesperson said, "This year, the International Women's Day Bermuda celebration has been reimagined from the lively community event on the steps of City Hall to a cozy breakfast and panel discussion on the waterside at Pier 6. Focusing on this year's theme: #EmbraceEquity, the event will include networking opportunities along with a conversation amongst a diverse panel, covering topics such as embracing equity as a community, actions to be taken to shift the dial and being accountable.
"The panel will feature inspirational international speaker and award-winning author, Christie Hunter Arscott, who will serve as moderator for the morning. All attendees will receive a copy of her book, Begin Boldly: How Women Can Reimagine Risk, Embrace Uncertainty & Launch a Brilliant Career, and will have an opportunity to have it signed on the day by Mrs. Hunter Arscott.
"The 2023 United Nations International Women's Day campaign theme is #EmbraceEquity and by embracing equity, we can collectively forge positive change in the community. Together, we can challenge gender stereotypes, call out discrimination, draw attention to bias, and seek inclusion. Collective activism is what drives change. From grassroots action to wide-scale momentum, we can all #EmbraceEquity – Together.
"This event is for everyone. We welcome women, men, and those who identify as non-binary to participate in this discussion, as gender bias and inclusion is a discussion that must be held together, in order to affect change. We invite attendees from schools and all industry sectors, government departments and unions, education and healthcare, justice and advocacy, sporting and leisure associations, and non-profit sectors to join us."
"Now more than ever, there's a strong call-to-action to press forward and #EmbraceEquity," comments a spokesperson from the Women's Resource Centre. "We are pleased to be partnering with The Bermuda International Women's Day Committee and our valued Sponsors, to bring this 'not to be missed' event to our community in celebration of International Women's Day 2023. As in previous years, we look forward to an exciting event and to a stimulating discussion from our panelists."
The spokesperson said, "Further details on the event will follow in the coming weeks. Please follow @IWDBermuda on Facebook and Instagram for more information. If you are interested in being a sponsor at this year's event and for media inquiries, please contact the Women's Resource Centre via email at reception@wrcbermuda.com."
Read More About