Masterworks Museum of Bermuda Art will be hosting the 11th edition of the Charman Prize — with a theme of 'The Local Seen – Bermuda, and Bermudians in the Modern World' — which offers total prize monies of $18,000.
A spokesperson said, "Now in its 11th edition, the Masterworks Museum of Bermuda Art is pleased to announce the Charman Prize 2023. The Charman Prize is a biennial competition for a visual art prize, established to honour and support local and resident artists. The Charman Prize is a unique showcase competition for art inspired by Bermuda, generously sponsored by John Charman, businessman, arts enthusiast, and avid art collector.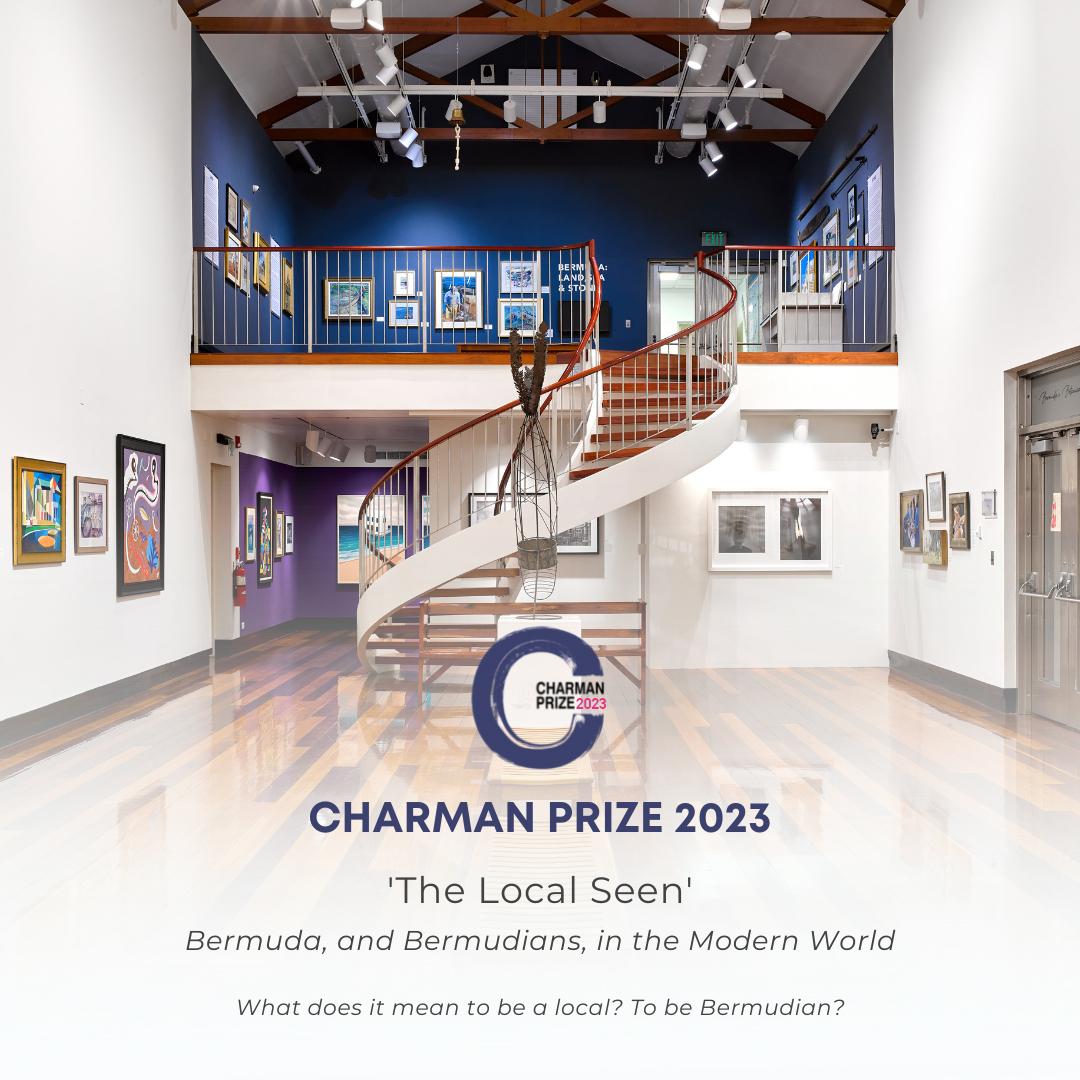 "Artworks are judged by a panel of international judges, with prizes awarded for artistic excellence according to the competition's judging criteria [outlined below]. This year marks the 11th Biennial, and Masterworks is encouraging Bermuda's artists – novice, emerging, and established – to participate in this special exhibition once again.
"The theme this year is The Local Seen – Bermuda, and Bermudians, in the Modern World. This theme is left creatively open to all interpretations – consider how you might define what it means to be a local, or to be a Bermudian, at this time in Bermuda. Masterworks encourages visual artists of all abilities, working in all techniques and mediums, to exhibit and share their works about, and inspired by, our island."
"The mission of Masterworks is to use visual art to awaken and nurture a sense of the unique character of Bermuda, its history and culture alike. We also realise that artists are agents in our community who capture, communicate – and sometimes challenge our lived experiences. It is our hope with this year's theme that artists feel encouraged to reflect, and perhaps investigate what it means to be a local, or an artist, to be Bermudian or to be making art in Bermuda," explained Jasmine Lee, Museum and Gallery Exhibitions Officer.
This year's Charman Prize will open in December, with a closing ceremony in March 2024 when all winners will be announced. The application deadline is August 31, 2023, with delivery of the artworks shortly thereafter, between 9am-6pm, September 1-2, 2023.
There are 5 judging criteria, with the total prize monies of $18,000. Categories are – Design & Composition, Use of Material, Distinctive and Convincing Style, Inspiration, each valued at $2,500, and the Charman Prize "Best in Show" of $10,000. Additionally, due to the positive response during the 10th Charman Prize, there will once again be a People's Choice Award.
"We are delighted to be hosting the Charman Prize once again here at the Museum. Highlighting local artists' talents is extremely important for us as an arts organisation. Each artist has a unique voice, and we look forward to seeing the diverse and varied interpretations of this year's theme. Masterworks is incredibly grateful for the continued support of John Charman – without him this show wouldn't be possible," says Risa Hunter, Executive Director.
Submission guidelines, and applications are available on the Masterworks website – www.masterworksbermuda.org/charman-prize. For more information, interested persons can contact Jasmine Lee, Museum and Gallery Exhibitions Officer, via charmanprize@masterworksbermuda.org.

Read More About
Category: All, Entertainment, News