Bermuda Electric Light Company Limited [BELCO] is recognising International Women's Day by celebrating the women of BELCO.
A spokesperson said, "BELCO is committed to creating and supporting a diverse, equitable and inclusive company culture and is focused on maintaining the highest standards of ethics and integrity in our relationships with our team, our community, our customers, and our stakeholders.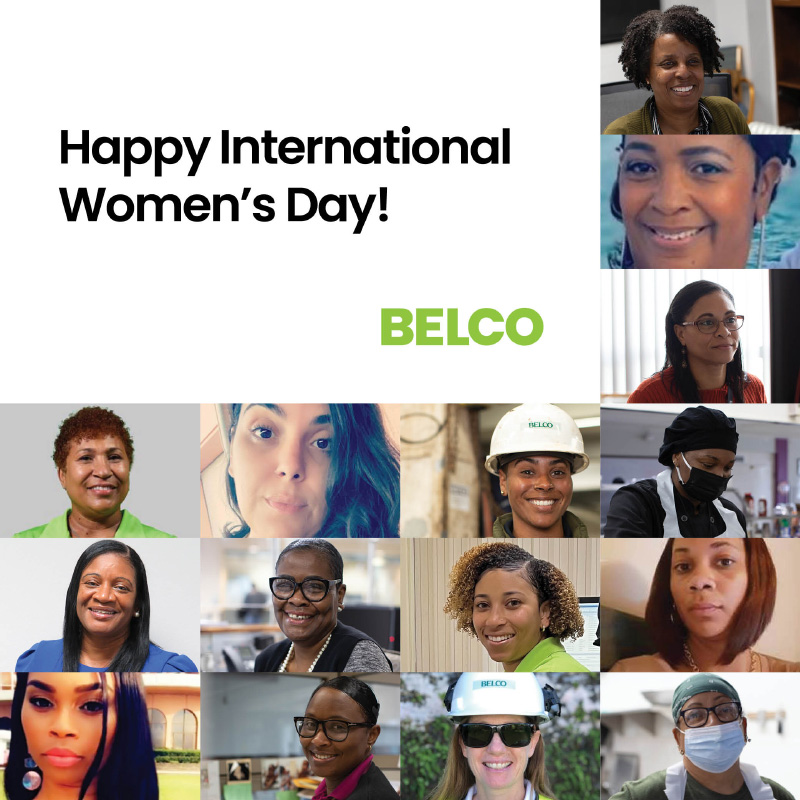 "BELCO has representation on an established global Diversity and Inclusion [D&I] Council which was formed to unite representatives from across the globe with the goal of developing, refining and leading a more DE&I centric approach. BELCO's participation on this Council is assisting the Company develop and implement the appropriate programmes to address DE&I issues across our business.
"One of the areas BELCO is continuously trying to improve is female representation within the Company and industry. While the physical work operating the plant and maintaining the distribution grid has traditionally been dominated by men, women are increasingly taking on these roles and excelling.
"Of the 237 full-time employees at BELCO, 38 are women. Women work in almost every area of the Company including Bulk Generation; Transmission, Distribution and Retail; Occupational Health, Safety & Environment; IT; Sustainability; Procurement & Logistics; and Communications with one of our two Managing Directors being female. Additionally, the Electricity Supply Trade Union [ESTU] has a female President for the first time in its history.
"At BELCO, we strongly encourage women to apply for careers, scholarships, internships, and apprenticeships. Last year, of the 13 scholarships and awards presented, five women were recipients and during the summer of 2022 the Company hired 20 interns of which 11 were female."
Director of Communications and Sustainability Krista Barnes said: "We have a long history of supporting our staff and we are proud of the strides made in DE&I in recent years. As we move towards a more sustainable future, we are constantly learning and implementing new strategies to improve.
"Ensuring we take a DE&I centric approach will assist us in attracting and retaining top talent, while also ensuring our customers are receiving the highest calibre of service and care possible. Our ongoing DE&I journey demonstrates our commitment to a more sustainable future. As we strive to continuously evolve and progress, we recognise further opportunities for growth and improvement and look forward to progressing the role of women in our Company in the future."
Read More About