The Bermuda Sea Cadet Corps celebrated their 50th anniversary with a Prizegiving Ceremony attended by Governor Rena Lalgie.
A spokesperson said, "Training Ship Admiral Somers, the St George's Unit of the Bermuda Sea Cadet Corps, celebrated its 50th Anniversary on Saturday, 18 March with a Prizegiving Ceremony attended by Her Excellency Ms Rena Lalgie, Governor of Bermuda and Patron of the Bermuda Sea Cadet Corps.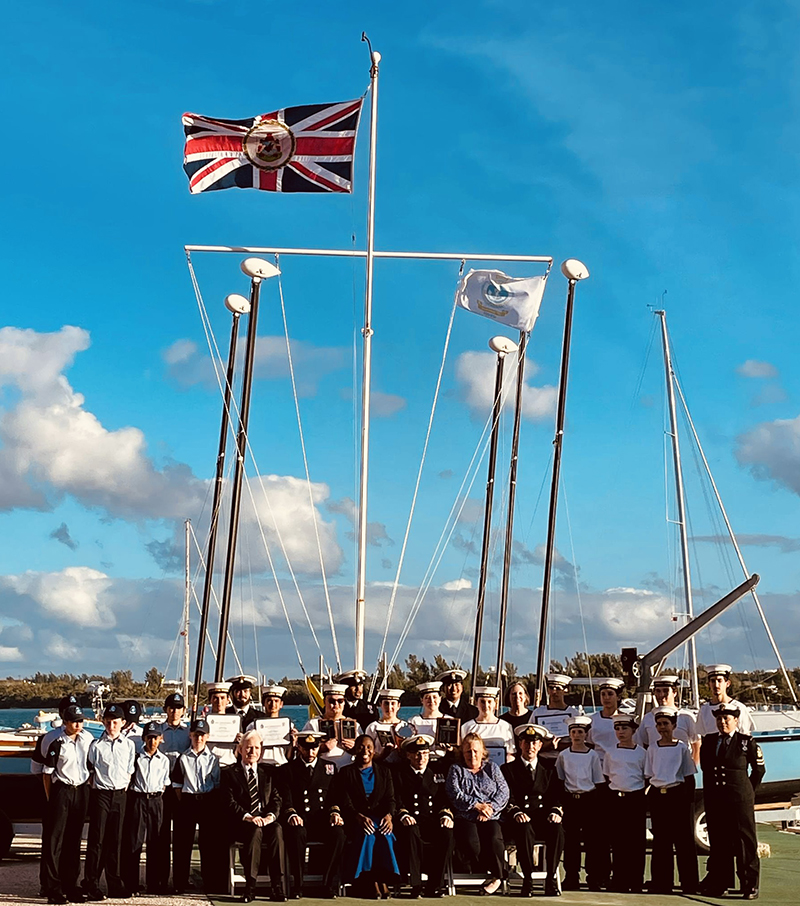 "Her Excellency started the event by taking part in the formal Colours ceremony led by the senior Cadets, and inspected the Ship's Company. With parents, family and friends in attendance, she then assisted with presenting awards to the Cadets.
Addressing the Cadets and assembled guests, the Governor remarked on the extraordinary success of the Unit over its 50 years, and warmly congratulated the Cadets on their achievements. She added, "The dedication to the Unit by the adult volunteers, both uniformed and civilian, is evident in the core values produced by the young Cadets and defined by their skills as emerging leaders."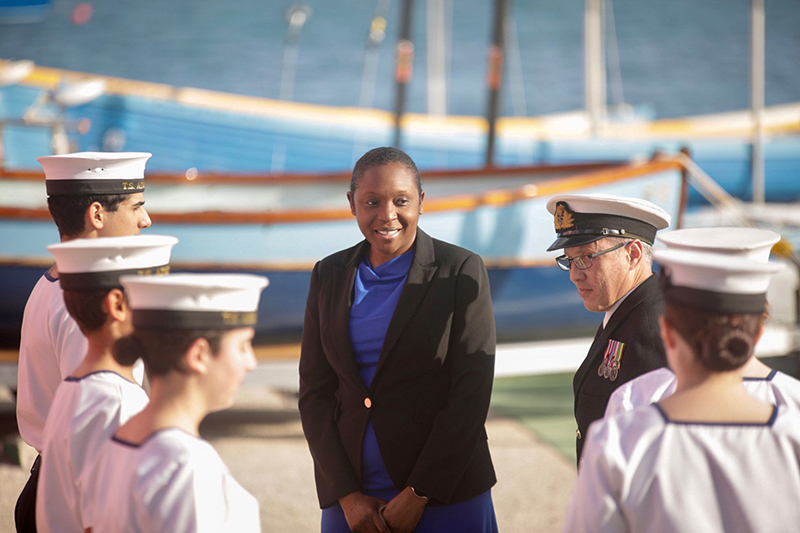 "Lt Cdr [SCC] Michael Frith, RNR, Commander of the Bermuda Sea Cadet Corps, thanked Her Excellency for her personal support of the Corps since her arrival on the island, and for the 50 years of support and patronage from her predecessors and Government House
"Lt Cdr Frith praised the Cadets for their hard work over the past year, and noted that they were carrying on the tradition of service and commitment that the Unit had consistently demonstrated throughout its 50 year history.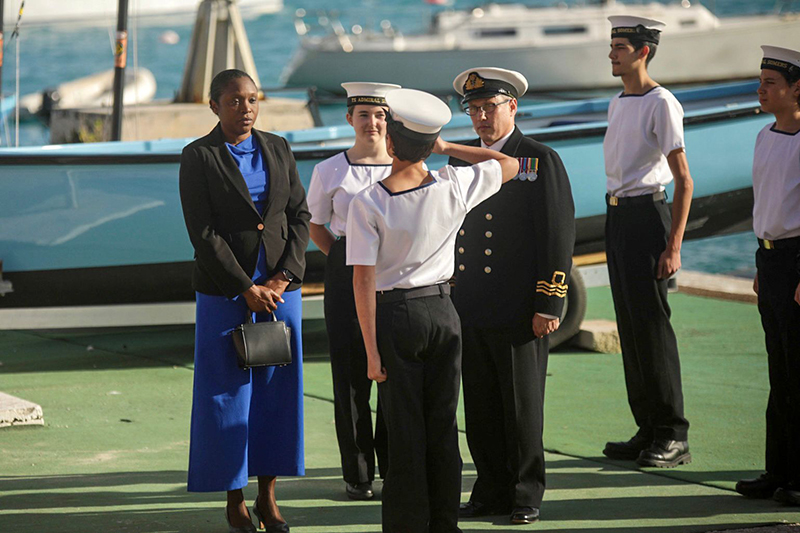 "This event celebrates 50 years of Sea Cadets training, developing, learning and becoming responsible adults; 50 years of community involvement, commitment, and proud representation of the Royal Navy. It represents literally hundreds of thousands of hours of Cadet participation, and leadership from our extraordinary adult volunteers. And that 50 years, those hundreds of thousands of hours, have all led to today, celebrating the achievements of this latest generation of extraordinary Cadets and Junior Cadets, and this group of dedicated volunteers."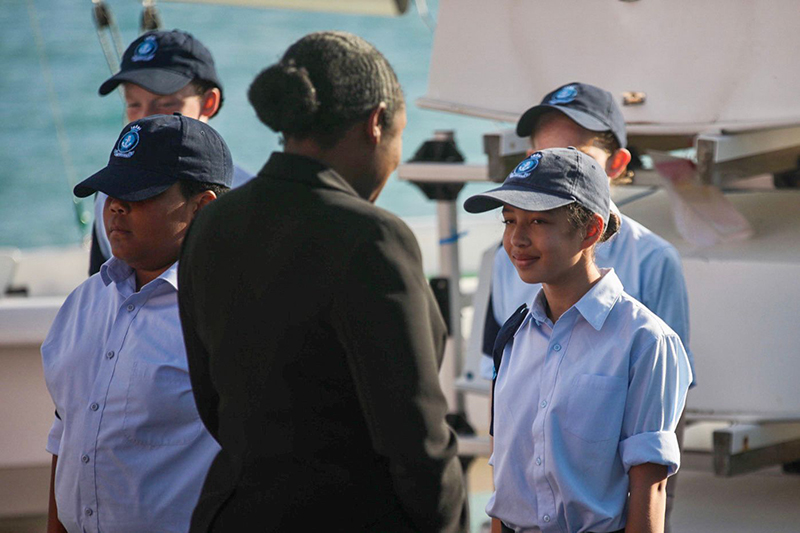 "Noting the challenges that Unit has faced over the years, as well as its many successes, Lt Cdr Frith remarked on the strength of community that ensured its survival, and thanked all of the Cadets, the adult volunteers, as well as the families, for their commitment and support.
"All of you work hard. All of you are committed. All of you are part of this Unit, and we are proud of each and every one of you. Thanks to you, the next 50 years looks very bright indeed," he said.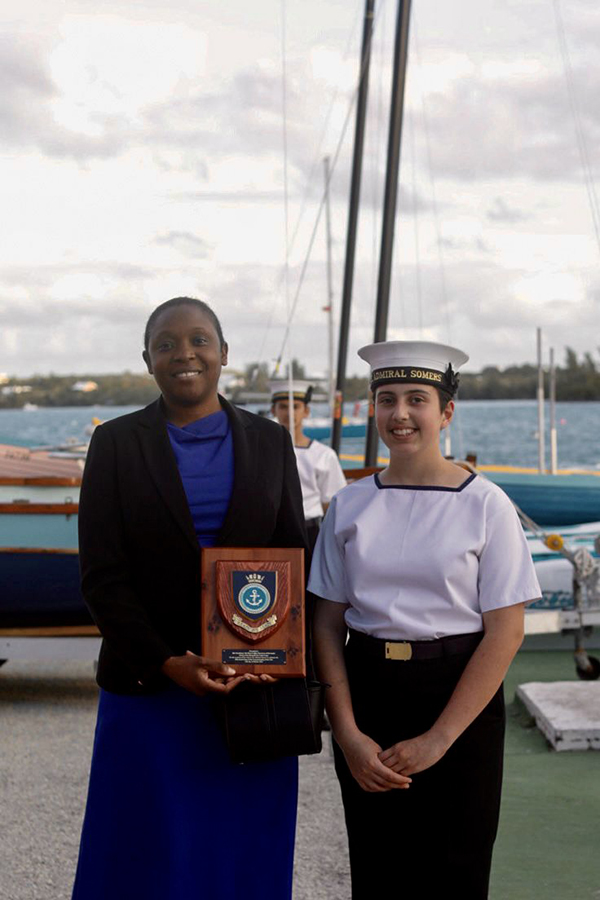 "Awards were presented to the Cadets for their commitment, attention to uniform, self-discipline and participation, with special commendations being awarded to Cadets who demonstrated exceptional self-improvement and leadership potential.
"Able Cadet Emma Sampson-Pitt took home the Commanding Officer's Award for Outstanding Commitment, and Able Cadet Laura Frith took the evening's top award, the TS Admiral Somers Leadership Award, for her consistent high performance and leadership and support of her fellow Cadets.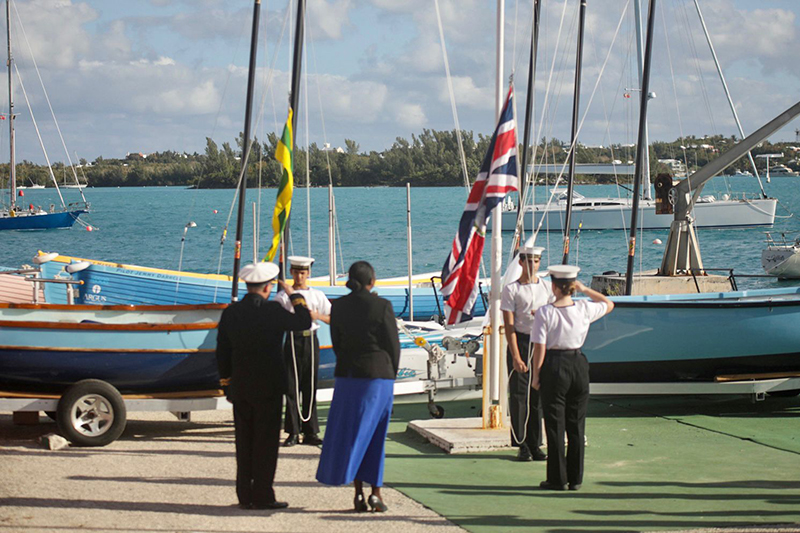 Complete list of prizes:
TS Admiral Somers Leadership Award – Able Cadet Laura Frith
Commanding Officer's Award for Outstanding Commitment – Able Cadet Emma Sampson-Pitt
Merit Point Award [Attendance] – Able Cadet Laura Frith
Merit Point Award [Uniform] – Cadet First Class Oca-Ray Brown
Merit Point Award [Discipline] – Cadet First Class Oca-Ray Brown
Merit Point Award [Participation] – Able Cadet Phoenix Bowers
Commendation for Leadership Potential – Able Cadet Madeleine Doyle
Commendation for Most Improved Cadet – Ordinary Cadet Aydin Fahy
Commendation for Most Improved Cadet – Cadet First Class Finbar Lohan
Commendation for Effort & Commitment – Cadet First Class Noah Amaradasa
Read More About