As April marks Autism Awareness Month, Tomorrow's Voices Autism Centre is encouraging everyone to celebrate with a number of events and fundraising opportunities hosted by the charity throughout the month.
A spokesperson said, "One of the highlights of the month's activities includes this Friday's [April 14] showing of 'In A Different Key.' This true story, based on a Pulitzer Prize finalist book, follows a mother on a quest to find the first person diagnosed with autism, and how his remarkable journey holds promise for her autistic son as well as millions of people on the autism spectrum.
'In A Different Key' is a true story of love, autism, and the fight to belong. The movie is a must-see for every health professional, teacher, support aid, parent and com-munity member and will be shown at the Bermuda College Athene Lecture Theatre from 6 p.m. There will be a reception beginning at 5.15 p.m. The movie is free due to the gener-ous sponsorship from BF&M [Title sponsor] and Digicel Business Bermuda, but attendees must register at www.tomorrowsvoices.bm or by calling 297-4342.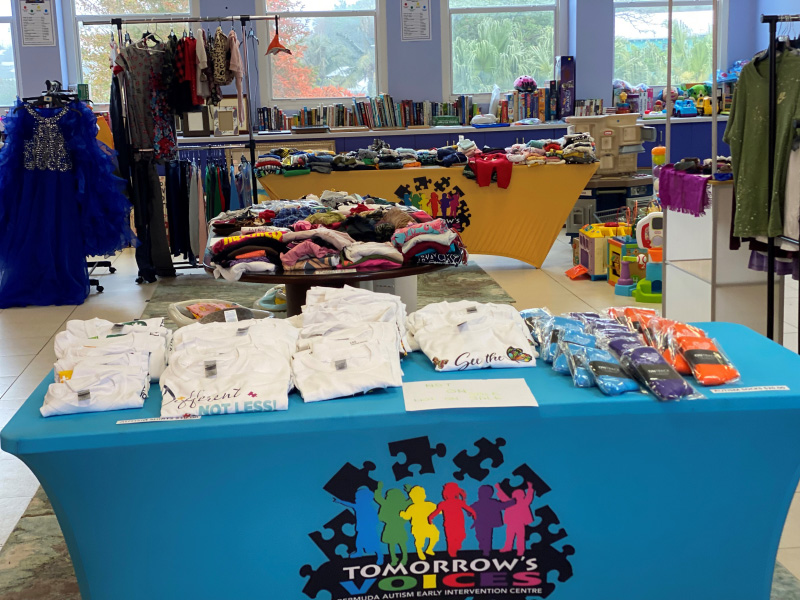 "On Friday, April 21 the charity will be hosting its 10th Annual 'Autism Rocks Socks' Day. This is the day where schools, corporate organizations and the community put on their cra-zy, wacky socks for autism and make either a $2 or $5 donation to the charity. This is a fun way to support the charity and do something while also having fun. Participants can show their support by posting photos to social media and tagging #autismrockssocks or #tomorrowsvoices. Tomorrow's Voices will be selling wacky socks again this year through their Sargasso store for pick up or delivery options. Schools or companies interested in sup-porting Autism Rocks Socks, can call 297-4342 or email info@tomorrowsvoices.bm to regis-ter. Donations can be made through the website www.tomorrowsvoices.bm.
"Tomorrow's Voices is also excited to be partnering with OnTrack Bermuda who has sourced Autism Awareness socks designed by Tomorrow's Voices board chair Thea Furbert. This is a practical and fun way to raise Autism Awareness on island. OnTrack will donate part pro-ceeds from the sale of the socks. The socks will be available through Tomorrow's Voices Sargasso store or through OnTrack's website www.ontrackbda.com. Those looking to sup-port the charity can also purchase one of the charity's custom designed Autism Awareness t-shirts or other related Autism merchandise sold through their Sargasso store for a delivery option.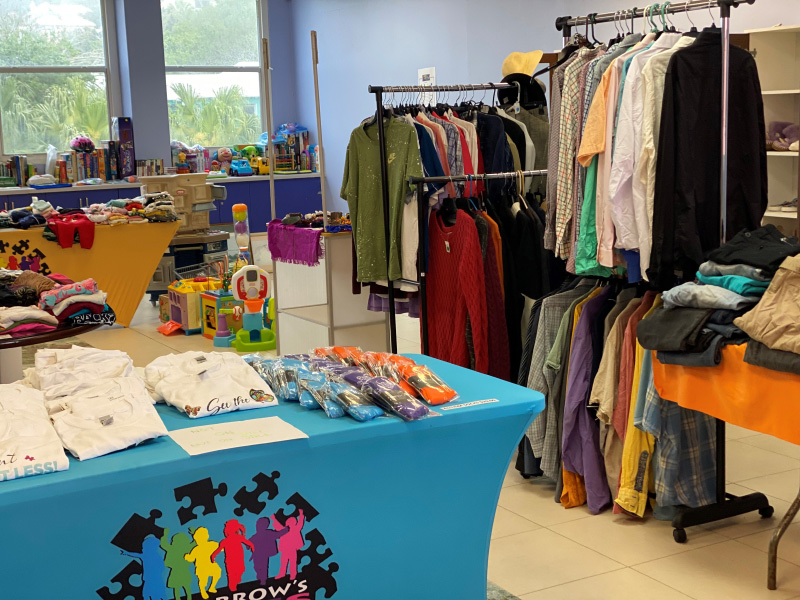 "Along with providing different fundraising opportunities to support the charity throughout the month, Tomorrow's Voices will also be raising awareness about Autism and the thera-pies that it provides through their Autism Centre. The charity will be hosting an Autism Workshop that will be held on Wednesday, April 19 discussing Natural Environment Teach-ing: 'We Can't Have All Work and No Play'. This workshop will delve into how to teach in-dividuals how to appropriately play and how to teach new skills through the use of play within a natural occurring setting.
"Other fundraising opportunities throughout the month, include a visit to the charity's new pop-up shop Fabulous Finds. The pop-up shop is located at the TN Tatem facility and sells everything from adults and children's clothing to housewares and accessories. Prices range from $1 to $20 and the shop is open from 1 p.m. to 5 p.m. Thursdays and Fridays and from 12 p.m. to 3 p.m. Saturdays and Sundays and will run until the end of April.
"Tomorrow's Voices is the only charity in Bermuda that provides 1:1 clinically recommended therapy based on Applied Behaviour Analysis [ABA]. For the last 15 years the charity has subsidized up to 80 percent of clients fees, so families can access these much needed services at a nominal cost. Every dollar raised and donated goes towards providing ABA thera-py services for individuals with Autism and other developmental disabilities.
"For further information about Tomorrow's Voices Autism Awareness Month events, call 297-4342 or email info@tomorrowsvoices.bm"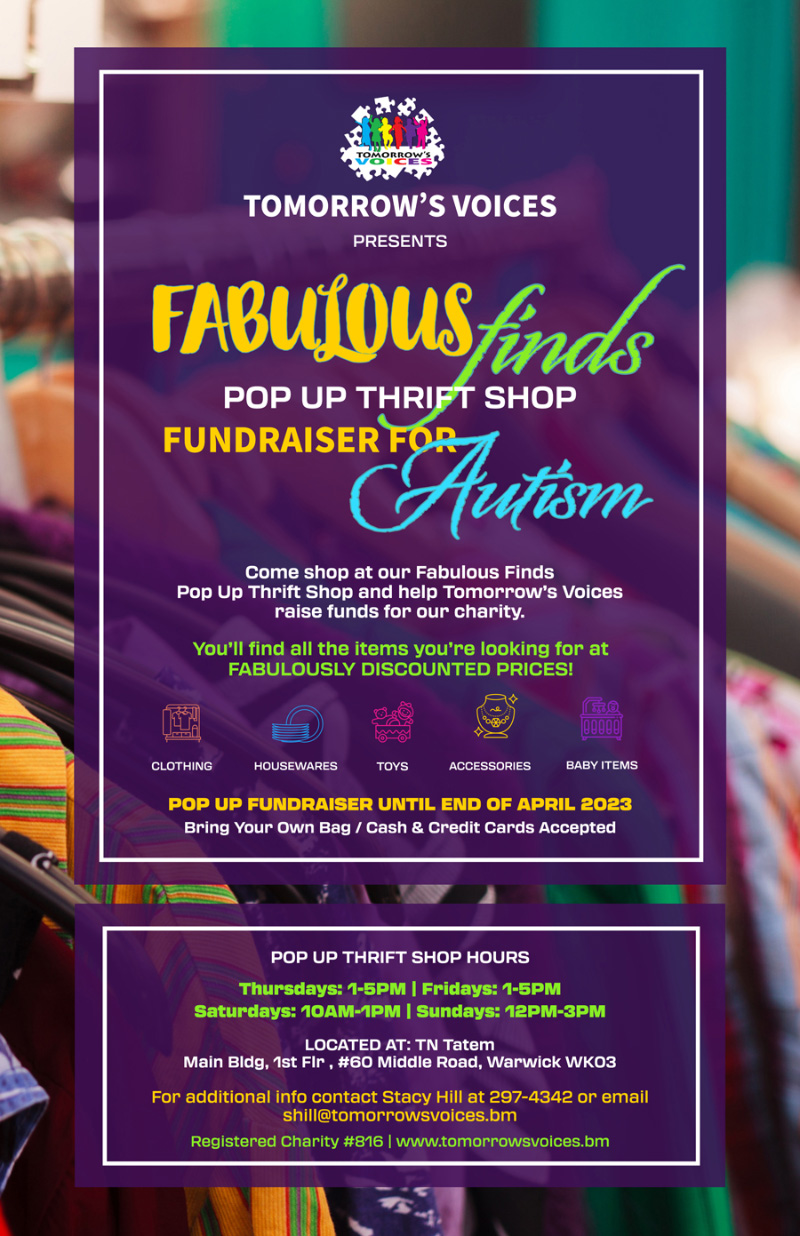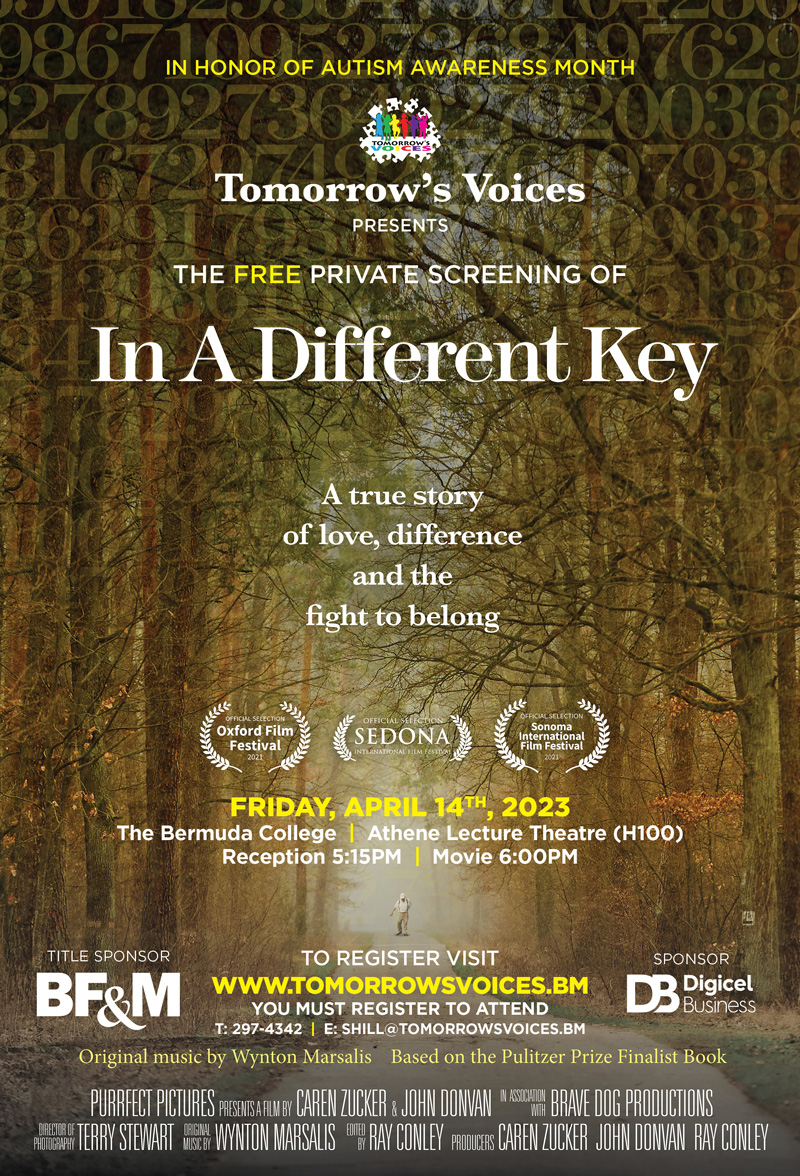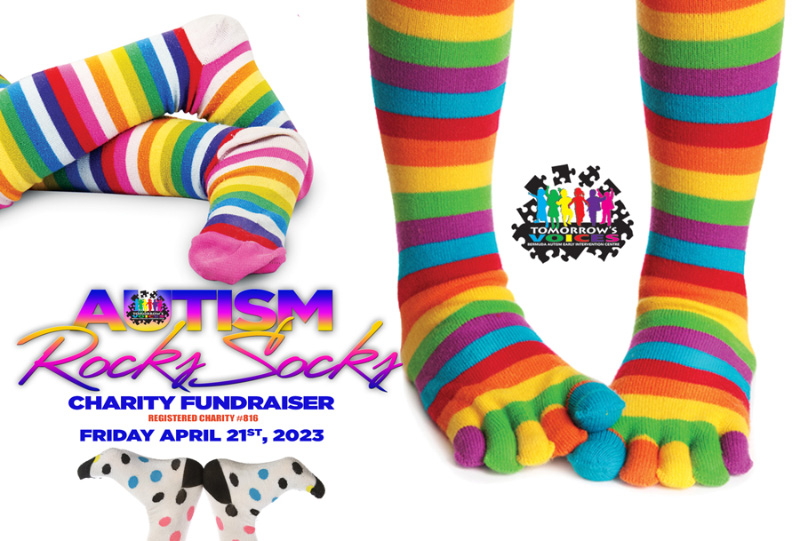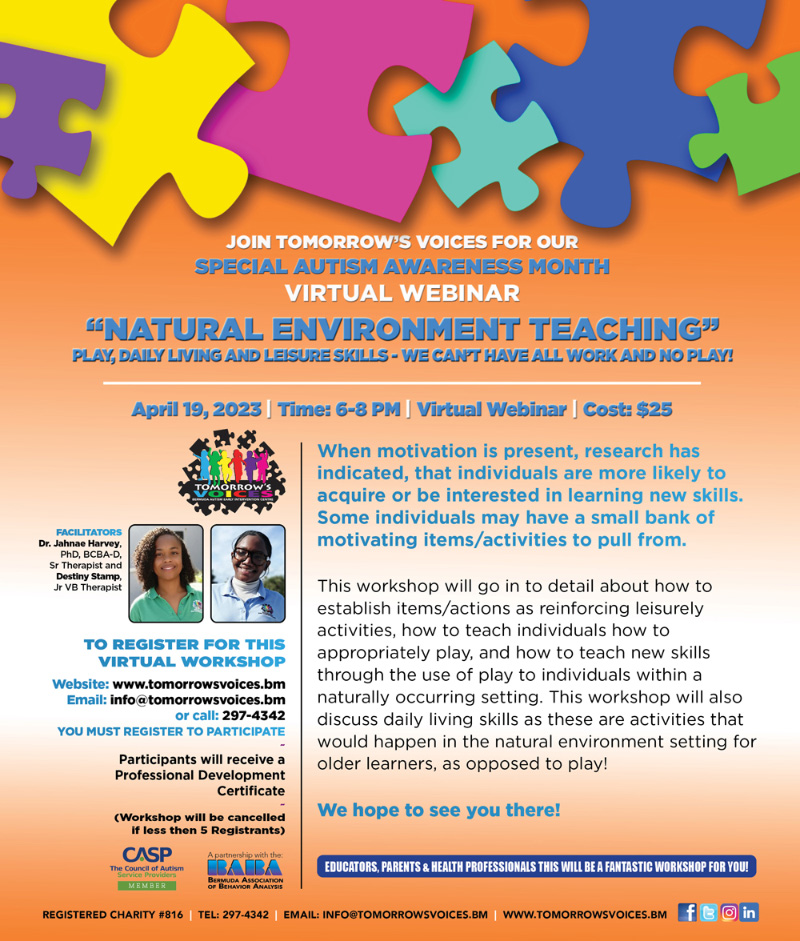 Read More About
Category: All