The Bermudiana Beach Resort has announced their condos are for sale "starting at $412,500 for a fully-furnished studio."
A spokesperson said, "Your perfect vacation home is within reach. Bermudiana Beach Resort is Bermuda's first branded hotel condominium project, beautifully located on the island's South Shore.
"As more visitors arrive back in Bermuda, tourism is definitely recovering from the hardships caused by the COVID-19 pandemic. Vacation rentals have also shown a remarkable recovery, with occupancy levels between April and June this year hitting 74% and hotel daily rates being nearly a third higher than during the same [pre-Covid] period in 2019.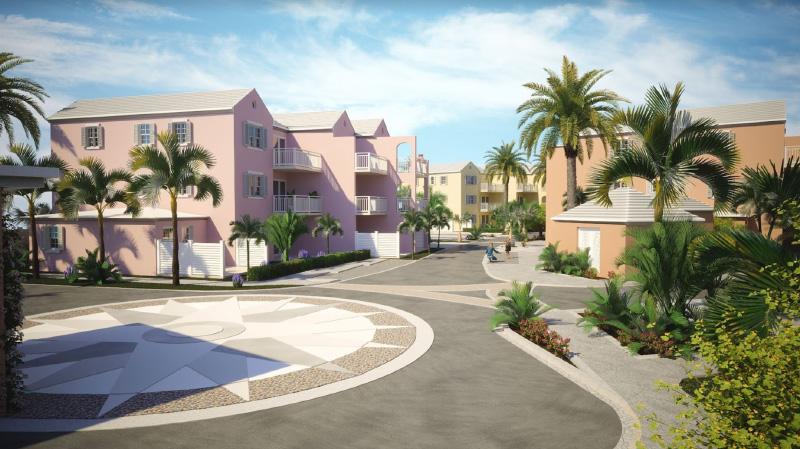 "With Bermudiana Beach Resort, you can wholly-own a fully-furnished hotel condominium, allowing you to stay up to 90 days each year.
"The four different types of condos available are:
Allamanda: 3-bedroom, 3-bathroom property with a 200 square foot garden terrace and outdoor furniture.
Buttonwood: 2-bedroom, 1-bathroom property that can sleep up to six people on either the west or east end of the resort with a 100 square foot balcony and outdoor furniture.
Coralita: 1-bedroom, 1-bathroom that can sleep up to four people. This smaller condo comes with a stunning balcony with outdoor furniture.
Periwinkle: equipped with one sleeping area with a king-size bed, the smallest condo in the collection also comes with a balcony with outdoor furniture.
"Studios and 1-bedroom condos sleep 4, 2-bedroom condos sleep 6 and 3-bedroom condos sleep 8.
"The Allamanda 3-bedroom condominiums also offer a 'lock-off' system, meaning the property can be divided into two totally separate living spaces, each of which can be occupied separately or rented out as separate suites.
"Owners can stay in the condos for up to 90 days each year. The other 275 days of the year and any other days owners don't use, can be rented out as hotel rooms or suites through their global sales and reservation system, with rental income shared between owners and the hotel management company.
"Property owners don't need to concern themselves with all of the normal hassles of renting and maintaining a vacation home either, as Bermudiana Beach Resort will rent it for them and the onsite management company will repair and maintain it for them while they're away. You can find out more about the process of buying a condo at the resort hotel with Bermudiana's Condo Buying Guide.
"Starting at $412,500 for a fully-furnished studio, these condos are a great opportunity for aspiring vacay home owners who want to return to Bermuda each year.
Kate Martin from Bermudiana Beach Resort, said: "Our hotel condominiums open the door wide to Bermuda-lovers who want to own a vacation home in Bermuda. Tapestry Collection by Hilton and our on-site team manage all your rentals and maintenance for you. So it's perfect for generations of hassle-free family short breaks and vacations."
"Find out more information at: www.bermudiana.com."

Read More About