The Acting Governor and Acting Premier formally opened the Coronation Gardens at the Botanical Gardens this morning.
A Government spokesperson said, "In recognition of His Majesty King Charles III being crowned today, the Acting Governor Mr. Tom Oppenheim, MBE and the Acting Premier the Hon. Walter Roban, JP, MP formally opened the Coronation Gardens at the Botanical Gardens this morning.
"The creation of the Coronation Garden reflects His Majesty King Charles III's work in support of the environment and sustainable farming. It is part of the Micro Forest Project, which is a native and endemic reforestation project from the Bermuda Zoological Society which began in November 2021.
"It is also a collaboration of a public-private partnership with the Department of Parks, the Bermuda Zoological Society, HSBC, Renaissance Re, Chubb, Aspen, Convex, Aeolus and Vantage.
"The King's Coronation Garden is approximately 424.76m² and is filled with over 530 native and endemic plants across 20 different species. The garden also features Easter Lilies from Bermudian farmers who would send the beautiful flowers to Her Late Majesty Queen Elizabeth ll.
Today the Acting Premier said, "The conversion of this space into a micro-forest is a lasting and fitting way to mark the events which the world witnessed earlier today in London.
"His Majesty the King has been an environmentalist in the truest sense of the word for decades and through this Coronation Garden we not only pay tribute to that aspect of his important work but create a space for the ages in Bermuda.
"I wish to thank all of those who formulated this idea and the team from the Department of Parks who created this beautiful garden from the rough space that it was. The micro-forest project is supported by the generosity of various donors and their commitment to this project and the environment is an invaluable part of its success.
"My hope is that this space will make a treasured addition to the Botanical Gardens and will be enjoyed by all who come here to visit this iconic Bermuda location. The Coronation Garden is now open to the public."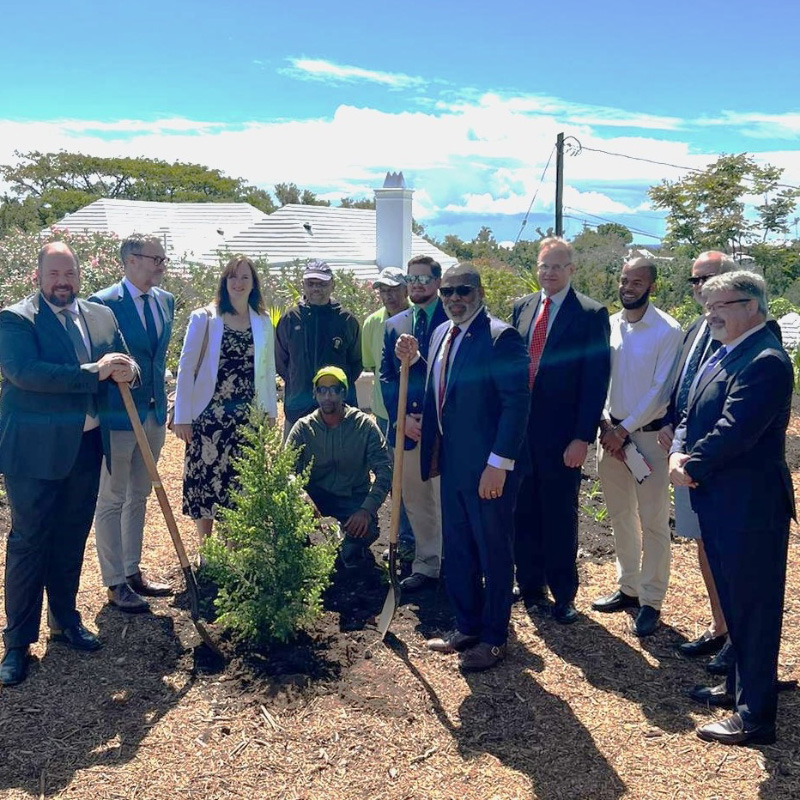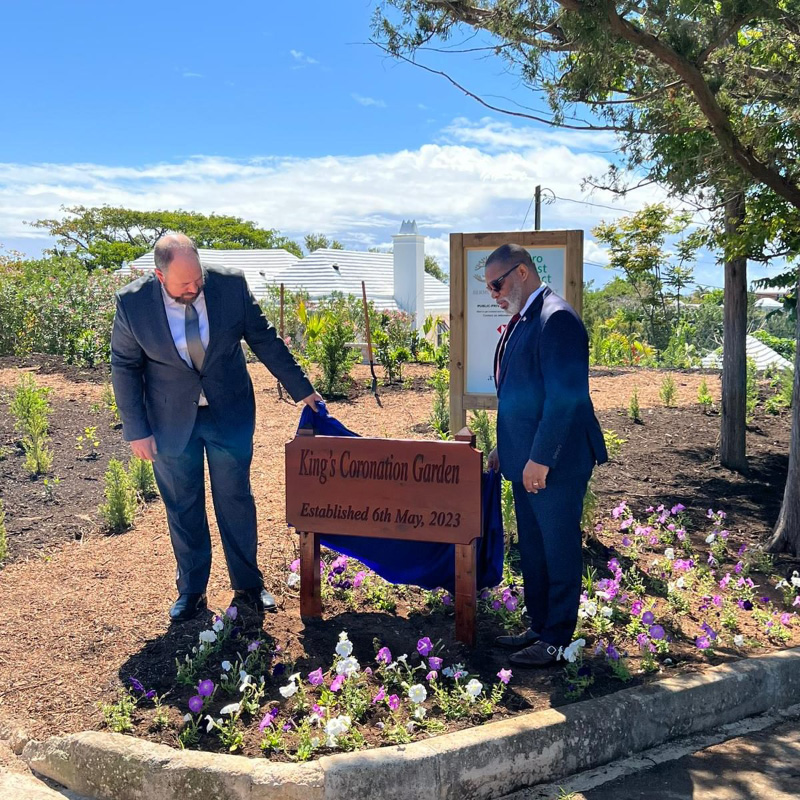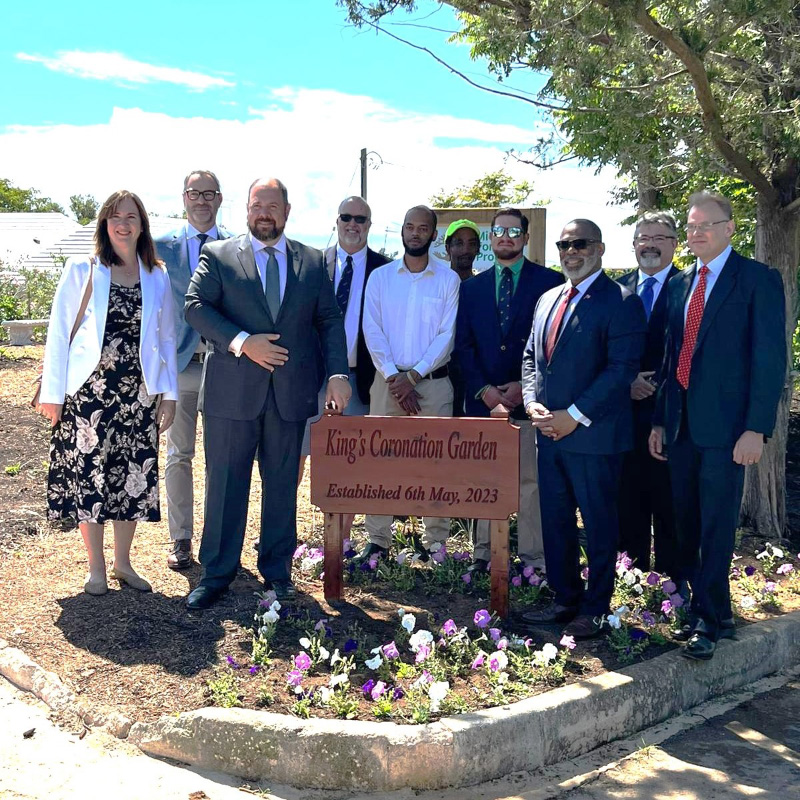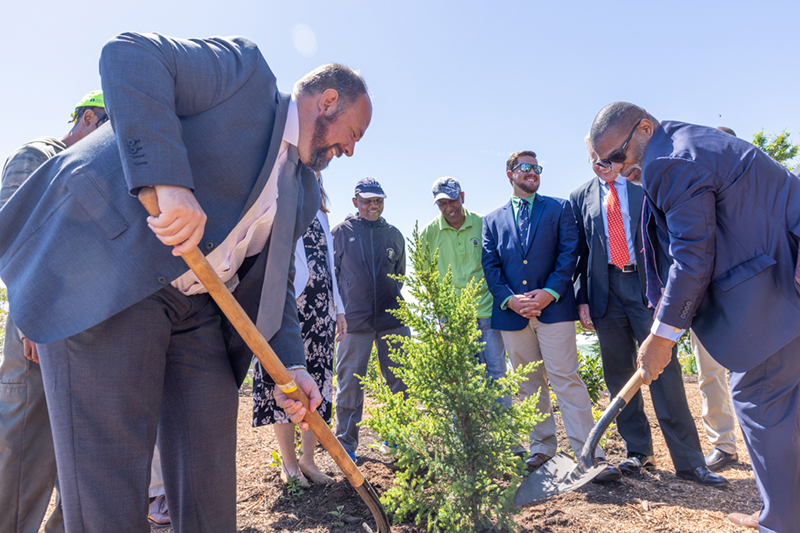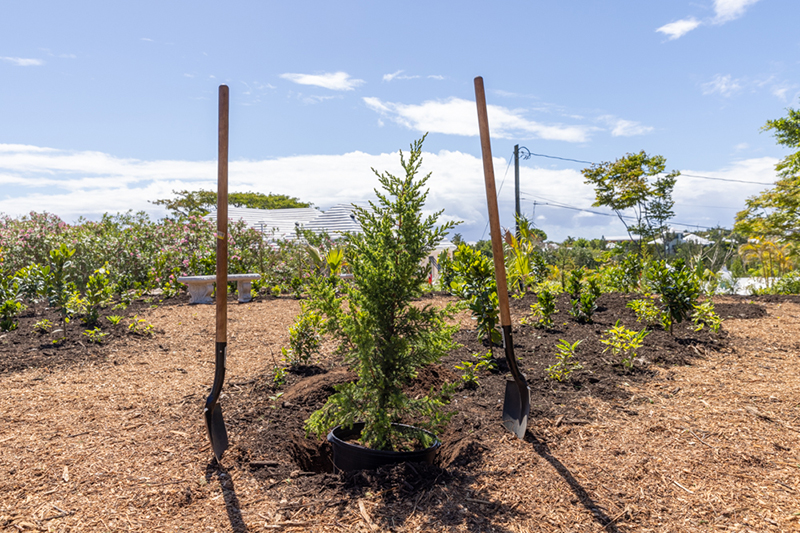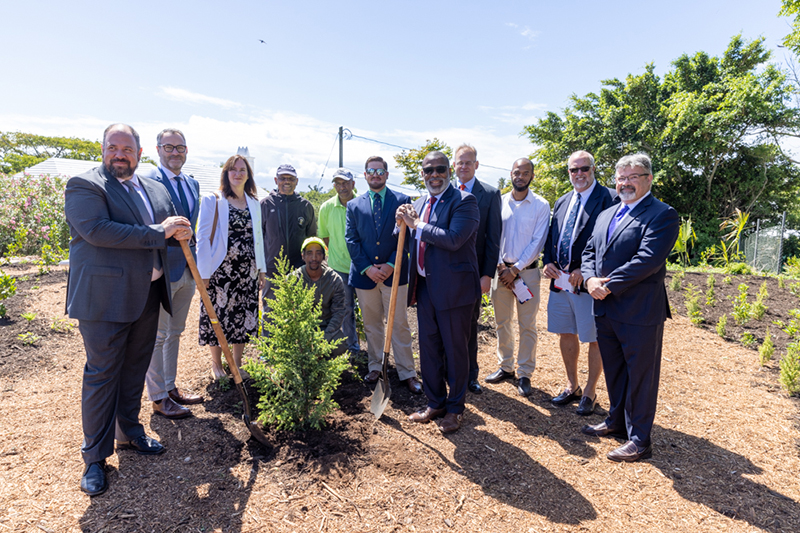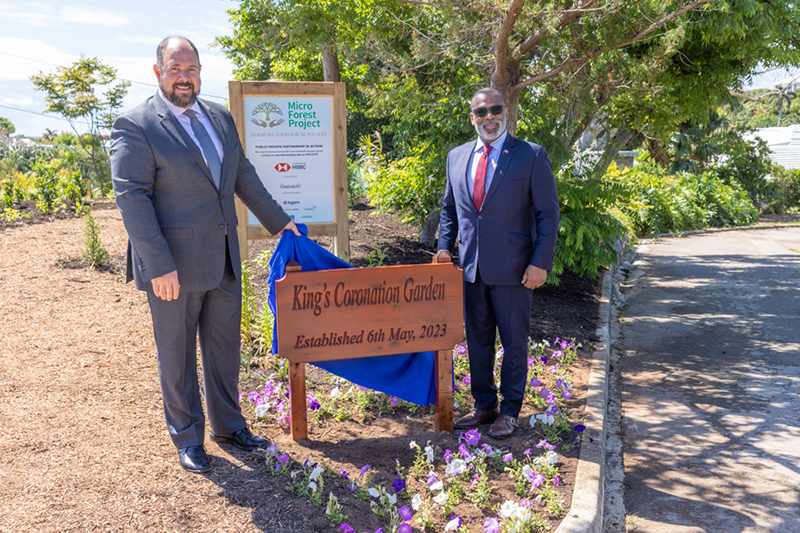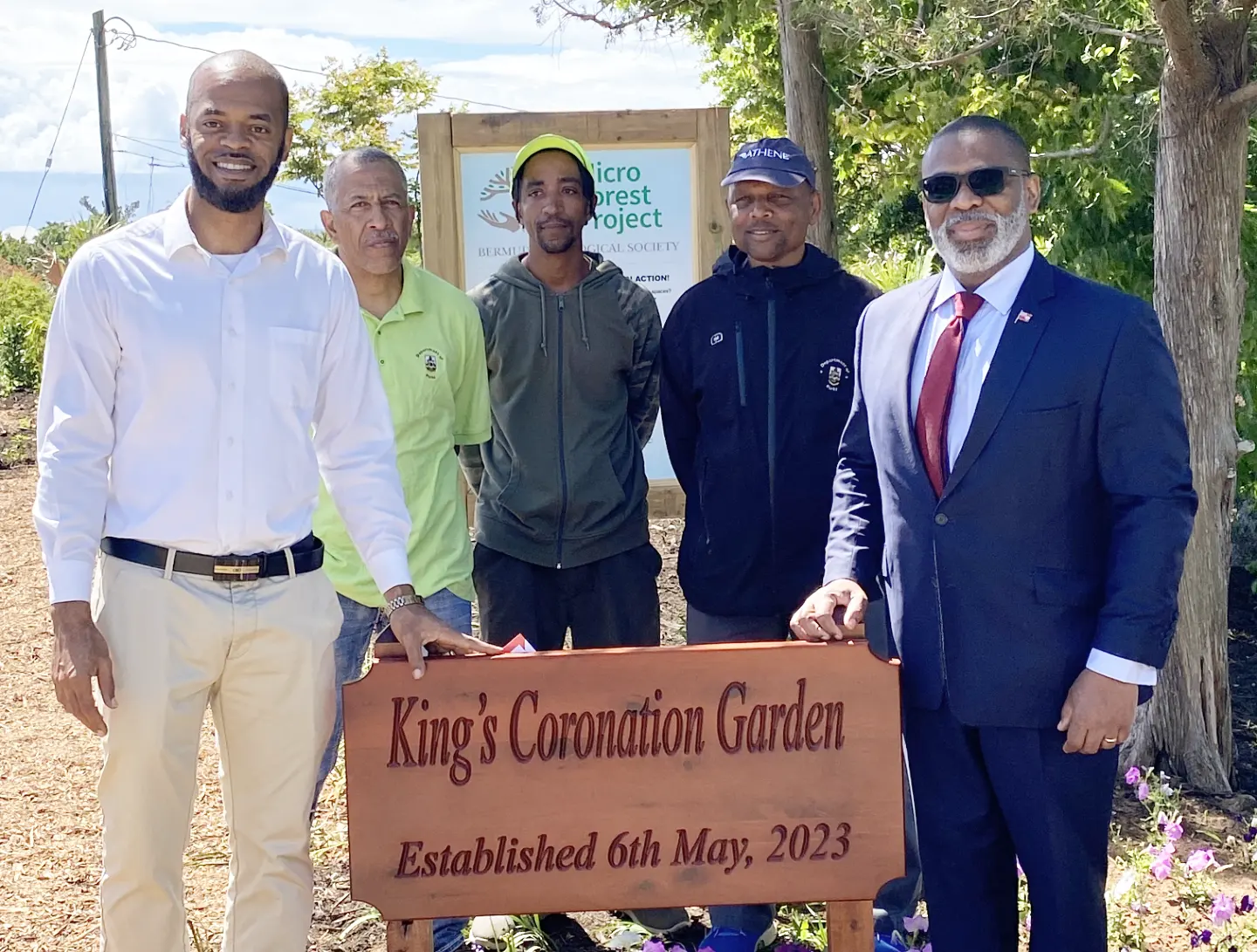 Read More About
Category: All, Environment, News, Photos, Videos