The University of California, Berkeley field hockey team will take a preseason tour of Bermuda from May 24 to June 2, and the team — which will be accompanied by Bermudian Dr. Ty-Ron Douglas who serves on the University faculty — will play three games over the 10-day trip.
A statement from the University said, "The Golden Bears will play the Bermuda National Team, which is preparing for the Central American & Caribbean Games – which is a Pan Am qualifier. The Bears and Bermuda will play two scrimmages, first on Sunday, May 28, at 7 p.m. AST/3 p.m. PT, and again on Tuesday, May 30, at the same time. On Thursday, June 1, the two sides will play in an exhibition game at 7 p.m. AT/3 p.m. PT.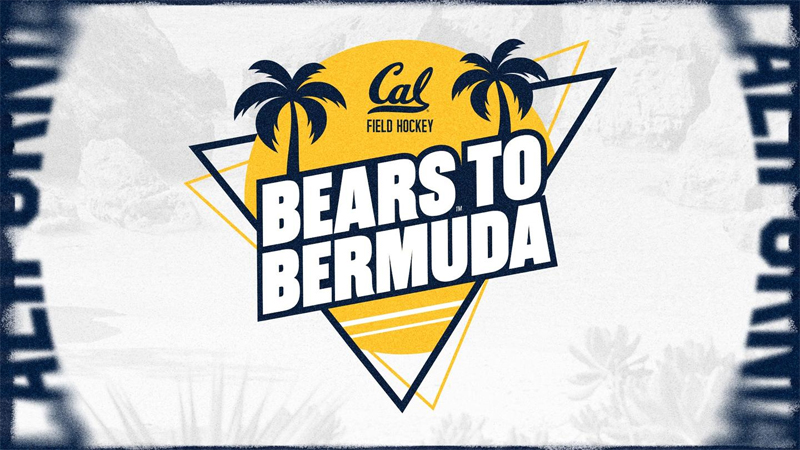 "We had to cancel our last planned tour in 2020, so I am happy to get this tradition back on track," said the Donna Fong Director of Field Hockey, Shellie Onstead.
"We are fortunate to be able to do this through the generosity of our donors. It is a great vehicle for exposing our athletes to different parts of the world through hockey. We will have some good team time as a building block to the fall but also offer clinics and school visits to inspire future student-athletes in any sport.
"I share Coach Kovin Moodley's enthusiasm for the opportunity to help Bermuda prepare for the upcoming Central American and Caribbean Games. This will be good for both programs. Finally, Dr. Ty's roots in Bermuda will help us truly understand the history and culture of the island and how we are all connected. He is the main reason I chose Bermuda. "
Accompanying the Bears on this trip will be Cal's Associate Athletic Director for Diversity, Equity, Inclusion, Belonging, & Justice Dr. Ty-Ron Douglas — who was born and raised in Bermuda — and will serve "as an unofficial tour guide, sharing his experience growing up in Bermuda and connecting the team with local schools."
"I am excited to travel with the Cal field hockey program to Bermuda," said Dr. Douglas. "There is excitement about our arrival on the island and I look forward to connecting our student-athletes, coaches and staff to the best of Bermuda.
"We are scheduled to visit several elementary school and middle schools – including my alma maters – and also participate in the Bermuda Day Half Marathon [relay] and the Bermuda Day Parade! This is the equivalent of Bermuda's Macy's Day Parade and NYC Marathon. The entire island will gain access to our Cal Athletics contingency and I am excited for Coach Shellie and her program."
"I'm looking forward to many different aspects of the trip," said junior Kiki de Bruijne. "I'm excited to experience the culture of Bermuda, volunteer around the island, and improve as a team both on and off the field. I'm also very excited to compete against Bermuda's national team!"
The University added, "The NCAA allows teams to make an international trip once every four years. This preseason foreign tour was originally intended to happen in the summer of 2020, but it was delayed because of the COVID-19 pandemic. The Bears' last foreign tour was in 2016 in South Africa."

Read More About