The University of California picked up a 9 – 3 win in their final match of their Bermuda tour at the National Sports Center.
The visiting field hockey team was led to victory by Elana Eisenberg with two goals, while Olivia Sharratt, Maria Cambra, Monet Stuckey, Daniella Rhodes, Merel Hanssen, Kitty Baccaanello, and Morgan Kallmann all added a goal each.
Bermuda got goals off the sticks of Isabel Roe, Mallory Towlson, and Emily Chadderton.
The Cal Field Hockey team also took part in the Bermuda Day parade while on the island: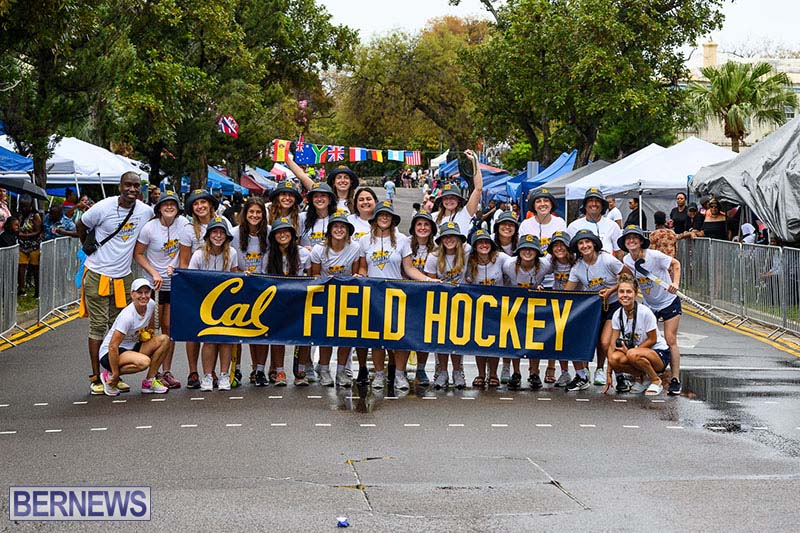 Read More About