Following after her win in the first leg of the 635 nautical mile Bermuda One-Two Yacht race – when Cole Brauer became the first woman to ever win in the race's 46 year history –  she will add Catherine Chimney as crew for the race back to Rhode Island, making for a fully female-crew for the entire race.
Cole Brauer traveling into Bermuda after sailing solo from Rhode Island in just under 77 hours.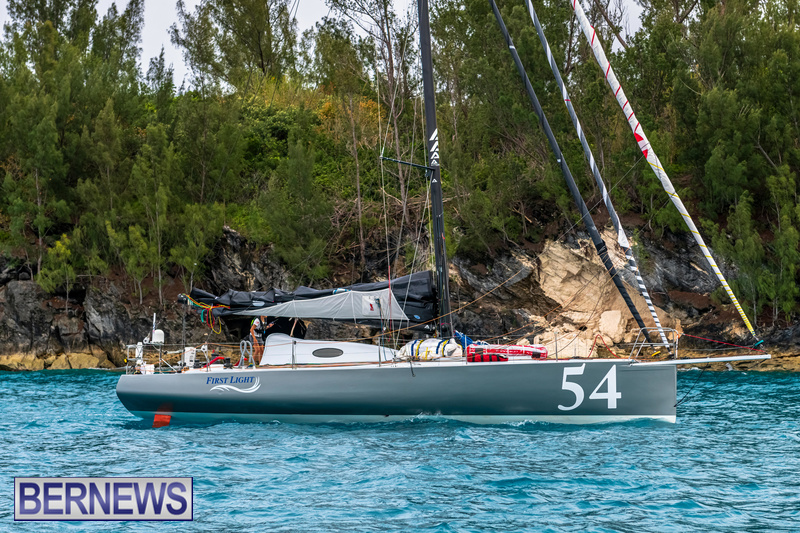 The race organisers told Bernews, "This year's Bermuda One-Two saw First Light first to finish a day ahead of the next expected boat to finish.
"First Light is skippered by first time skipper to the Bermuda One-Two, 29-year-old Cole Brauer. This year's race saw a strong northeast breeze before and in the Gulf Stream, which created tough conditions for the boats.
"Cole was amongst 24 skippers that started for Bermuda at 11.00am on June 2nd. Cole finished in just under 3 days and 5 hours. Four boats have returned home and at least one boat has withdrawn but continues to Bermuda for the return leg where one crew person will be added and start back to Newport on June 15 doublehanded.
"Three women started the first leg singlehanded however two had to withdraw. For the return, First Light will add Catherine Chimney as crew for a fully female crewed boat."
The fleet will depart Bermuda on June 15th.
Ms Brauer spoke with Bernews after winning the first leg of the race

Read More About