Following this year's Bermuda Day, our dedicated holiday website BDADay.com has been updated with a number of new features, with this year's updates focused on event results over the years as well as extensive footage from the 2023 event.
The new section highlights the annual results of the Bermuda Day Half Marathon Derby, the Sinclair Packwood Cycling Race, the Heritage Junior Classic, and parade float judging, with the comprehensive results dating back as far as 2010.
In addition to that detailed history, the site also features dozens of new graphics highlighting Bermuda Day and hundreds of photos and videos from the 2023 event.
BDADay.com covers Bermuda Day in extensive detail through more than 200 videos, over 7,000 photos, more than 60 free social media covers and phone wallpapers, and also information on the history of the Bermuda Day holiday and past race results.
Scroll of the video section, which has more than 200 videos of the celebrations over the years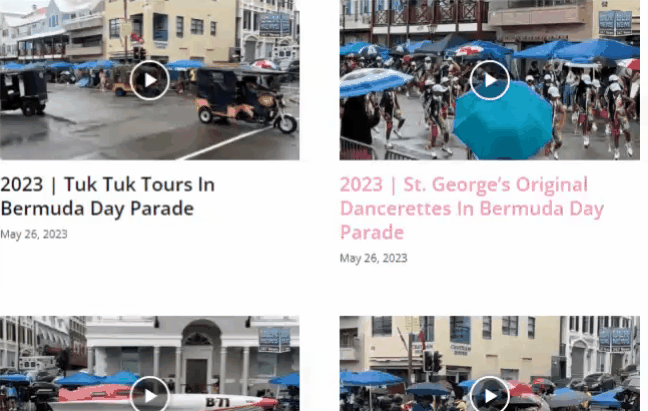 The launch of BDADay.com followed after the launch of BernewsCupMatch.com, with the island's two major holidays now having full websites dedicated to them, and both websites — created in-house by Bernews — are works in progress, and will be expanded and improved as time passes, creating the ultimate historic archive of Bermuda's two most iconic holidays.

For extensive coverage of Bermuda Day spanning over a decade, visit our website BDADay.com, the island's most comprehensive resource on the Bermuda Day holiday.

Read More About
Category: All, Entertainment, News, technology