The Bermuda Archives "invites the public, other government departments, churches, researchers, and similarly-minded organizations to join them for their open house on June 9, 2023 in celebration of International Archives Day.
"Most Bermudians don't know that we even have an Archives," shares Joanne Brangman, Bermuda National Library Director . "Bermuda's entire history is living on through the preservation efforts given by the team here. We invite anyone to join us and see what it is we do!"
A Government spokesperson said, "Come and see genealogy, photos, documents, artefacts and maps from Bermuda's history. From 9am – 4pm in the Government Administration Building Basement [30 Parliament Street, Hamilton], we're pleased to offer tours, answer questions, share what it is we do and what we're looking for. As a bonus, you'll meet our Archivists face-to-face!
"The Bermuda Archives collects, protects, and makes available, records of the Bermuda Government and private collections which have enduring historical and cultural value. The collections holdings span almost the entire 400 year history of the Island. Its records include:
Legislative Records
Parish Records
Probate Records
Slave Registers
Maps, plans and charts
Paintings and photographs
Journals
The Corporations of Hamilton and St. George's Records
Anglican, Methodist, and Presbyterian Church Records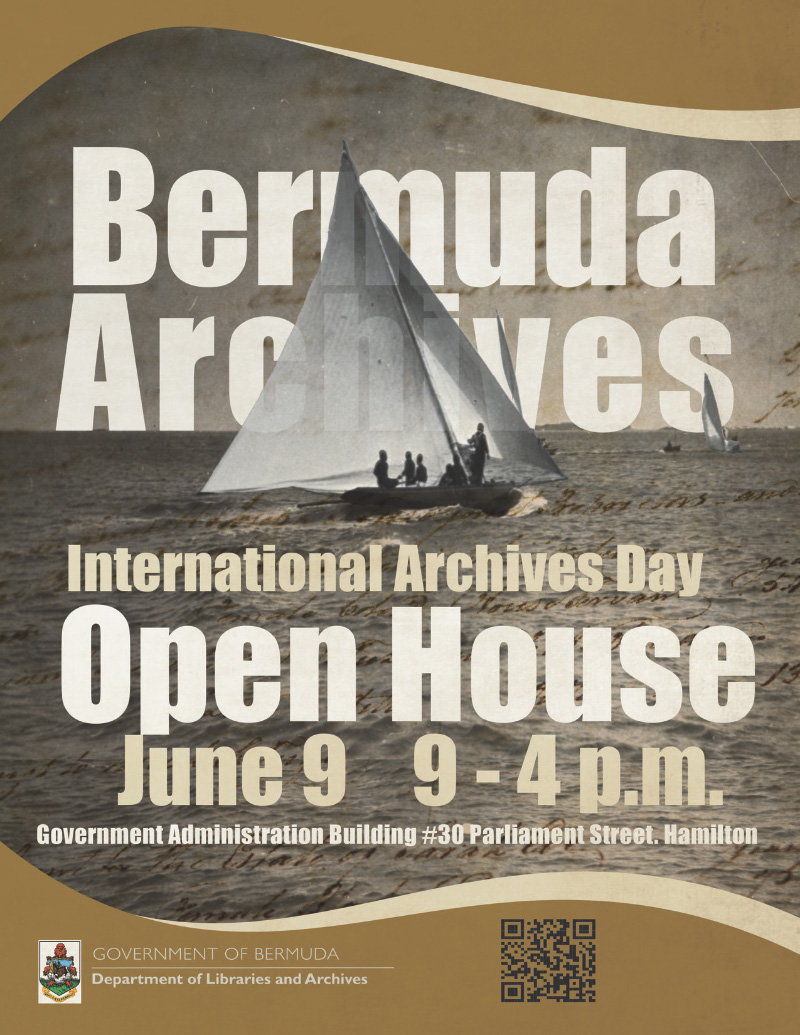 Read More About