Minister of Public Works Lt/Col David Burch says that the Government is "fully aware of the impact that the recent heavy rainfall has had on our roadways" and that the Ministry is "actively addressing this issue."
Minister Burch said, "We are fully aware of the impact that the recent heavy rainfall has had on our roadways, resulting in the emergence of numerous potholes.
"The Ministry is actively addressing this issue, and our dedicated teams are working diligently to repair and restore the affected areas, ensuring safer and smoother driving conditions for the public."
A Government spokesperson said, "The Ministry of Public Works is updating the public on the ongoing efforts to repair numerous potholes that have emerged due to the prolonged period of torrential rainfall experienced in Bermuda over recent weeks.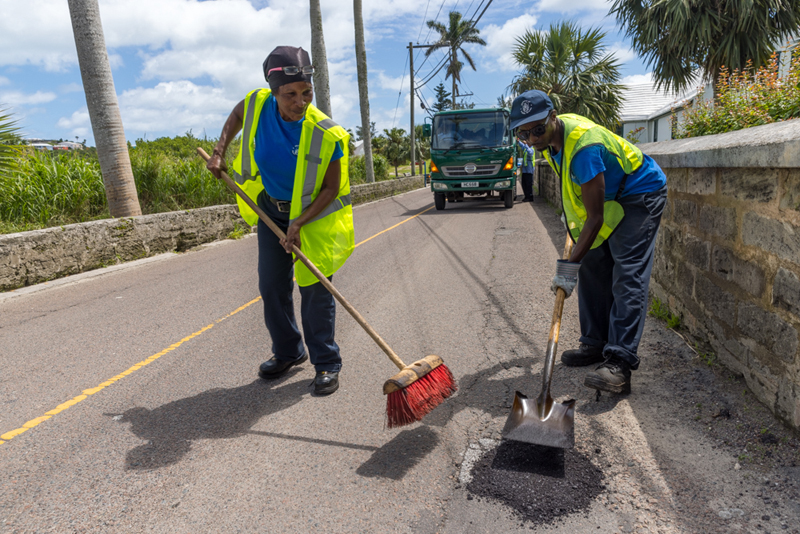 "Since Thursday, 25 May, our skilled teams have been focused on patching potholes at various locations across the Island. The following are some of the areas that have received attention and repairs:
Bagged asphalt was utilised for potholes stretching from Flatt's Village to Crawl Hill.
East End Asphalt assisted with supplying asphalt to the Ministry late Thursday before the Bermuda Holiday for repairs from St. George's Square to Stokes Point Road and Middle Road in Flatts to Pembroke, effectively addressing pothole concerns along these stretches.
Crews addressed the area of Northshore Road from Flatts to Spanish Point, and while some spots were too shallow to treat, appropriate measures will be taken to address these areas as soon as possible.
Wallington Road East, South Road from Paget to Warwick, and Rocklands Road have been subject to repairs, with additional work required on Rocklands Road to ensure its optimal condition.
Potholes near the Henry VIII Restaurant on South Road were filled, with the road requiring further sweeping to enhance its cleanliness and safety.
Attention was given to Evans Bay, leading to Port Royal Fire Station, Richmond Road, and Rosemont Avenue near Hamilton Princess.
Pothole repairs were carried out from Pitts Bay Road, Pembroke to St. John's Road, including Berkley Road, and Spurling Hill.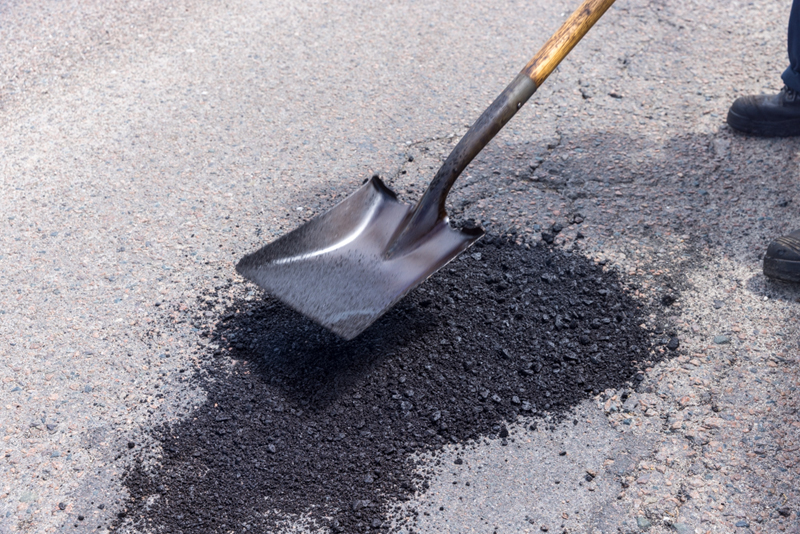 "The Ministry recognises the inconvenience and potential hazards that potholes present to motorists.
"We are focused on promptly addressing these issues and ensuring the safety of all road users.
"Our dedicated crews are working diligently to assess and repair potholes throughout the Island, prioritising areas with the highest need.
"We want to thank the public for their patience and understanding as we continue to improve the condition of Bermuda's roadways.
"We urge all motorists to exercise caution while driving and report any potholes they encounter via E-mail to potholes@gov.bm."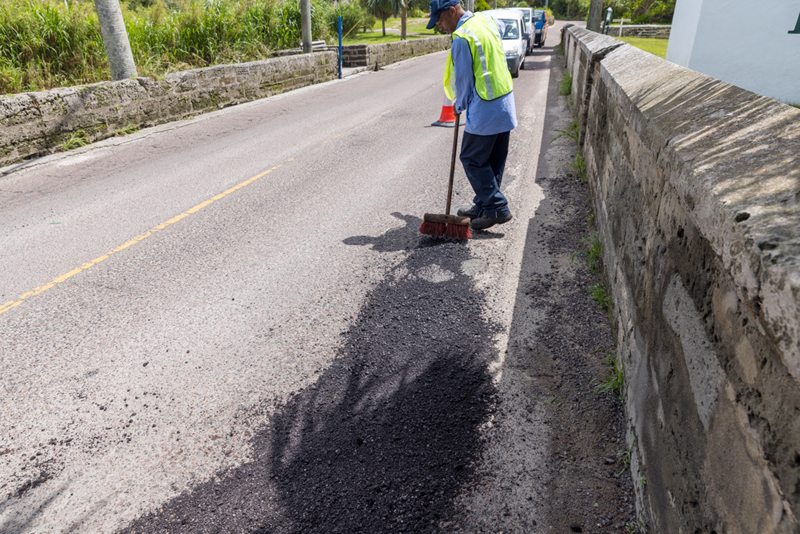 Read More About