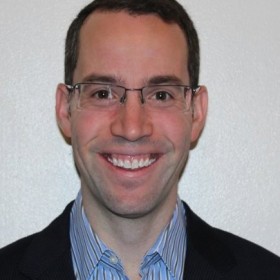 SiriusPoint, a global specialty insurer and reinsurer, has appointed Anthony Shapella as Deputy Chief Underwriting Officer.
A spokesperson said, "Based in New York and reporting to David Govrin, Group President, and Chief Underwriting Officer [CUO], Mr. Shapella will join the business on September 5th, 2023.
"In this newly created role, Mr. Shapella will work closely with SiriusPoint's global executive and underwriting leadership to create underwriting value and growth. His focus will be on profitability and performance management, optimizing underwriting capital allocation, disciplined portfolio management and delivering a One SiriusPoint approach to global underwriting.
"Mr. Shapella will join SiriusPoint from AIG, where he held several senior roles over a ten-year period, including Global Head of Portfolio Analytics, Chief Risk Officer for Financial and Liability Lines and Risk Aggregation Analytics Director. Prior to that, Mr. Shapella worked for Towers Watson in insurance consulting and reinsurance brokerage roles."
David Govrin commented: "I am very pleased to welcome Anthony to SiriusPoint. He is a leader in his field with almost 20 years of experience and a strong and diverse background across all aspects of underwriting. He brings significant depth to the global underwriting function.
"SiriusPoint is an underwriting first company and we have undertaken considerable action over the last two years to refine our underwriting model and culture, align our risk appetite with our global strategy, and effect dramatic improvement in our portfolio. I am delighted that we are creating a culture and building a track record of performance that is drawing the industry's top talent to us."
"There is real momentum building at SiriusPoint for the Company to become 'best in class' in the markets in which it operates" said Mr. Shapella. "Continued disciplined underwriting is part of the journey to profitability and success and I am looking forward to joining the Company to contribute and collaborate with the team and our stakeholders."
The spokesperson said, "Mr. Shapella has an MBA from Fox School of Business at Temple University and a BS in Business Administration/Finance from Mount St. Mary's University."

Read More About