"Today, I am filled with pride as we open eight additional affordable housing units and mark another milestone in the Government's ongoing commitment to addressing the housing challenges Bermudians are facing," Premier David Burt said as he, alongside Minister of Public Works Lt/Col David Burch, held a press conference at Harmony Hall, Paget yesterday [Sept 13].
Premier Burt's remarks:
Col. Burch, Bermuda Housing Corporation Chair, MP Chris Famous, members of the media, and Good Morning Board members….

Just over 18 months ago, I stood on this site here at Harmony Hall in Paget when the critical renovations were commencing. Today, I am filled with pride as we open eight additional affordable housing units and mark another milestone in the Government's ongoing commitment to addressing the housing challenges Bermudians are facing.

In our 2020 election platform, this Government pledged that we would work to increase the stock of available, affordable housing throughout the island and make it easier for Bermudians to get onto the property ladder.

To tackle this issue head-on, we adopted a multi-pronged approach encompassing both public and private sectors. The Government has invested significant funding to address the challenge of limited housing options. And we have worked alongside the Bermuda Housing Corporation on initiatives like the one here at Harmony Hall and others across the island.

It is exciting to see this collaboration continue to bear tangible results. The opening of these eight housing units is a testament to the progress we are making and a further example of the Government fulfilling the promises that we have made to the people of Bermuda.

I want to express my gratitude to the Minister of Public Works, Lt Col Burch, his team at the Ministry, the Bermuda Housing Corporation Chair MP Famous and the staff at the Housing Corporation, and all those who have contributed to this project.

While celebrating this achievement, we know the work is not done both here at Harmony Hall and throughout the island. Renovations continue on this transformation project, and I look forward to returning as we open more units in the future.

This Government understands the challenges being faced by Bermudians looking for affordable housing options.

Addressing the affordable housing challenge in Bermuda will require continued investment of public funds. With the $15 million given to the BHC to provide more affordable housing, the people of Bermuda should know that more units will come online soon to provide even more affordable housing options for Bermudians.

Now over to Colonel Burch…
Minister Burch's remarks:
Good morning and welcome to Harmony Club. I'm delighted to join the Premier of Bermuda, the Honourable E. David Burt, Bermuda Housing Corporation Chairman MP Chris Famous, members of the Board of Directors and staff.

It was 18 months ago that we stood in this very spot to announce the start of work on this project – the remodeling of 8 hotel rooms into 8 studios. A lot has happened in those 2 years, but I am delighted to finally be here today to present the first units of a project that will eventually see a total of 52 units made available to Bermudians in need.

In 2020, the Progressive Labour Party's Manifesto pledged to increase the availability of affordable housing for Bermudians. As a result, the Economic Stimulus Programme was introduced, and the Bermuda Housing Corporation was given the task of renovating and remodeling units to fulfill this initiative with initial funding from Government of $1.6 million dollars.

Over the last several weeks 7 other units – ranging from 1 bedroom to 4-bedroom units situated across the island have been completed and are being occupied.

The Harmony Club campus consists of five residential buildings, A, B, C, D and E as well as the main building and the newly refurbished Bonnie-Jean Tweed House for emergency housing.

The scope of work carried out was comprised of interior demolition of the 8 existing hotel rooms creating 8 Studio Units. The transformation includes adding a kitchenette to each unit, covered verandahs and bathroom upgrades. In addition, the stairwells were removed and replaced with the more traditional architectural design of Welcoming Arms stairs that are both aesthetically pleasing and meet current building code. Upgrades were also made to the laundry facilities located on the basement level. Each unit has also been fitted with its own electricity meter so that tenants are responsible for their own electricity use.

Each unit is also outfitted with a stove & fridge. The clients taking occupancy of these units will be transferred from other units on the campus, persons upgrading from Transitional Rooming house units and new tenants from our applicant waiting list.

Presently Buildings A and C are occupied, Buildings D & E are under demolition in preparation for remodeling. The campus will eventually encompass 52 units which will consist of one-bedroom and studio units inclusive of 2 units being ADA compliant. When the project is completed – we will see an increase of 20 units in addition to the current 32 units to the BHC housing inventory.

Additionally, the Government pledged to create jobs for small contractors. In accordance with this pledge a small contractor, 'Rise & Shine Construction' [owned by Mr. Vivian Chambers & Mr. Dennis Bean] were awarded the contract that commenced in November 2022 with a budget allocated for the project of $1,000,000.00.

The next phase of the project – to create 13 units, comprising of studio and 1-bedroom units, has begun with demolition works well underway.

Over the next few months several other renovation projects will be completed and we shall keep the public informed of that progress.

I wish to thank members of the Bermuda Housing Corporation Board, ably chaired by MP Chris Famous, General Manager Paul Martin and his team, particularly the project manager for this site, Mr. E. Blake Lambert.

I now invite the Premier and media to tour the two show units – but starting with what they looked like before e renovation.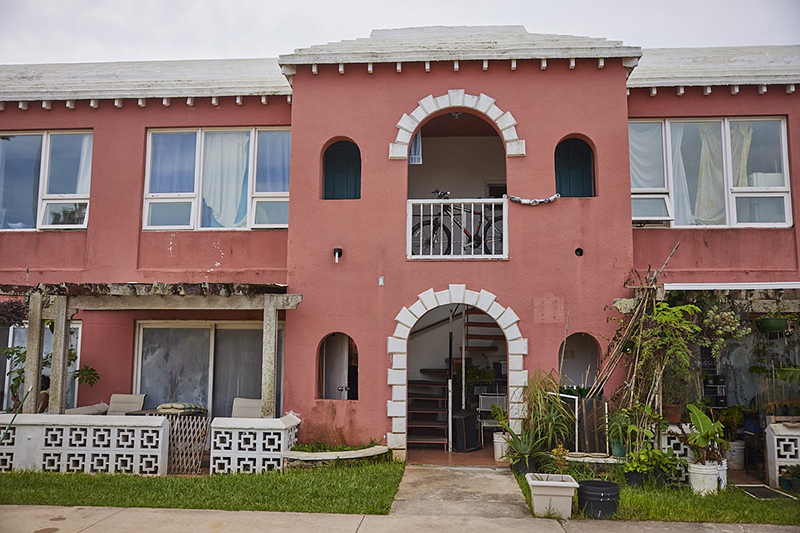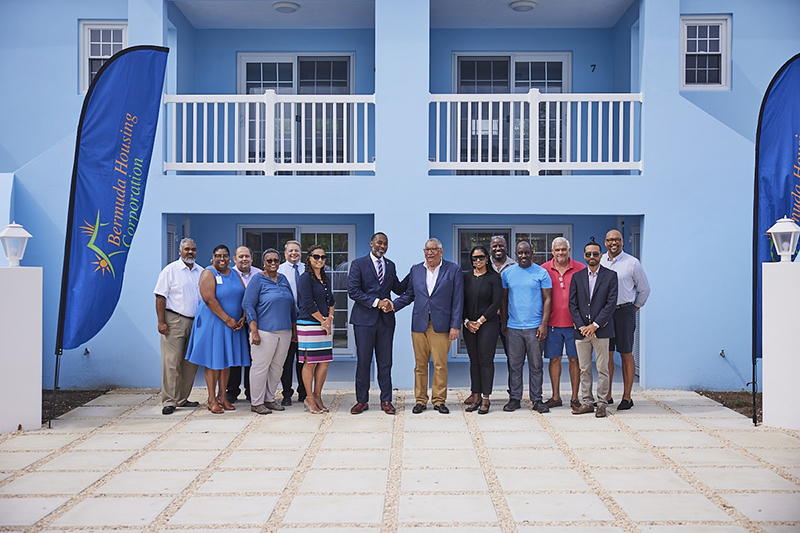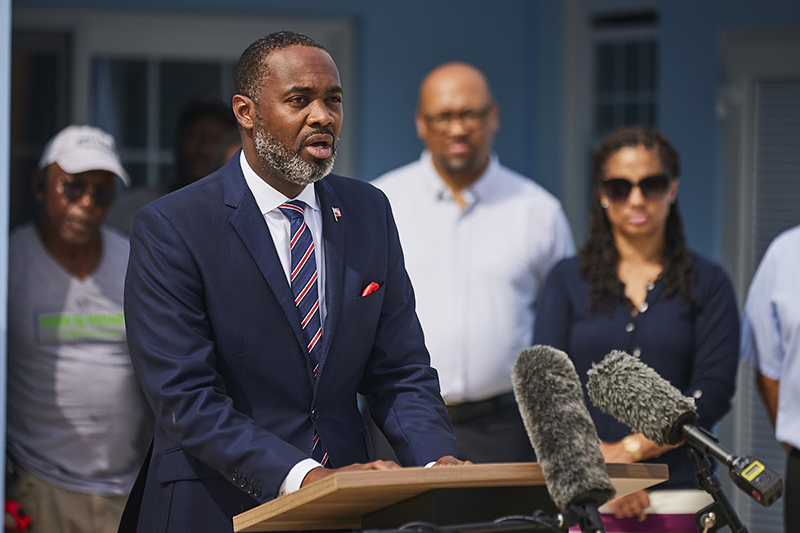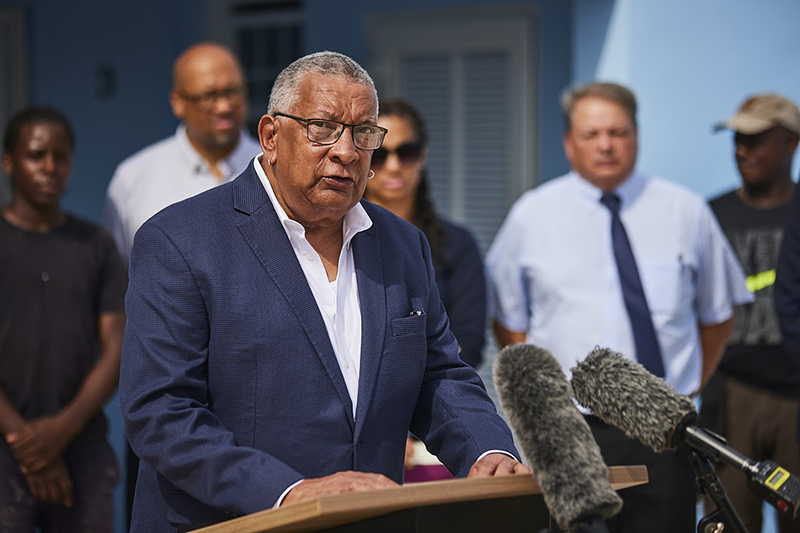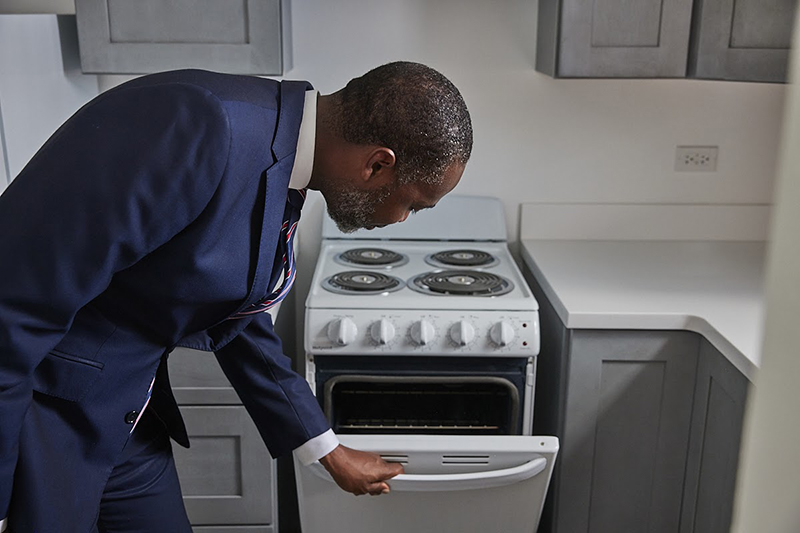 Read More About