Groups in Bermuda are commemorating World Children's Day today [Nov 20] with the theme "Every Child is Precious."
A spokesperson said, "On November 20, 1959, the United Nations General Assembly adopted the Declaration of the Rights of the Child. Since then, World Children's Day has been observed on this date. Here in Bermuda, we are observing Children's Day with the theme 'Every Child is Precious,' in the context of 'Thinking Globally, Acting Locally'.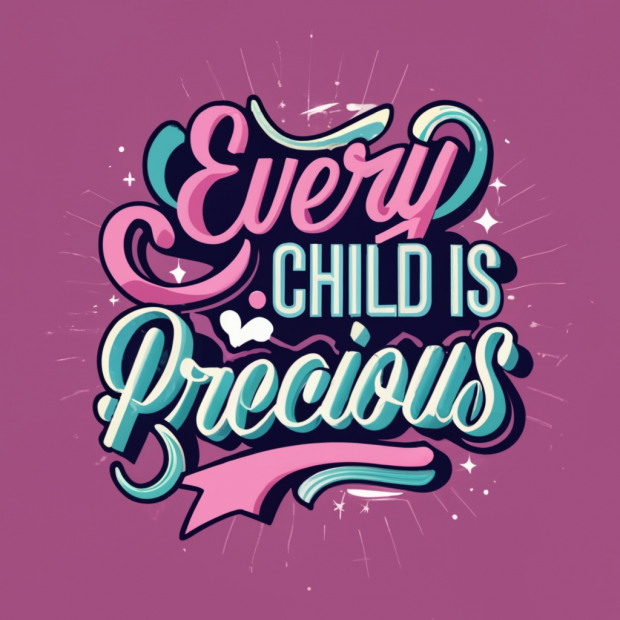 "The most significant milestone in 19th century Bermuda that spoke to this theme was emancipation on August 1, 1834, ending the tragedy of slavery through a sustained movement by abolitionists locally and globally. Those supporting that transformation affirmed that 'Every Child is Precious.'
"In February 1835, the American ship Enterprise sought refuge from a storm in Bermuda, carrying 78 enslaved persons, 55 of whom were children. The formerly enslaved members of the Young Men's Friendly Society petitioned the Chief Justice. The subsequent ruling provided the option for all the enslaved to remain in freedom in Bermuda, which was accepted by everyone except a mother and her four children. The diverse crowd that celebrated took immediate steps to assist the 'new residents.'
"This solidarity in recognizing the humanity of others affirmed that every child is precious.
"There are numerous examples of this legacy locally, involving friendly societies and churches assisting families through financial challenges. The Sunshine League assisted children in the 20th Century, and currently, various NGOs continue this tradition, such as the Family Centre, the Coalition for the Protection of Children, SCARS, and others too numerous to mention.
"Examples of international initiatives include the Bermuda Anti-Apartheid Coalition collaborating globally in the '80s, assisting South Africa's transformation. In the '90s, the local Child Aid campaign raised $60,000 for those facing extreme drought in East Africa. Numerous campaigns by our local Red Cross have raised hundreds of thousands of dollars for various global crises. Feed My Lambs has been an ongoing effort supporting children in Haiti.
"As we consider World Children's Day, we affirm that every child is precious from global and local perspectives. We are aware of the challenges facing many local children given current economic circumstances. There are global matters calling for attention, including wars and child slavery in various manifestations, all of which are devastating to children's lives across the globe. The tragic circumstances currently most impactful include:
The Russian invasion of Ukraine – Total civilian deaths by the end of September – 9,700 – including 550 children.
Hamas attack on Israel – October 7 – 1,200 civilian deaths – of those 17 children. 30 Israeli children remain hostages of Hamas.
Israeli attack on Gaza: Total civilian deaths – 10,000 – of those 4,000 children, over the past six weeks.
"We, the undersigned, join in affirming that every child is precious with the hope that this mantra will guide the global community in addressing the many challenges and crises that face the billions of children that share the planet.
"We invite our community to pause for 20 seconds at 1 pm over the next few days, until Wednesday, November 22nd – the birthdate of a champion for all Children, the late Martha Dismont – and reflect on this theme – "Every Child is Precious."
Signatories:
Minister of Youth Social Development & Seniors
Organizations:
Bermuda is Love
Bermuda Youth Connect
Family Centre
Human Rights Commission
Imagine Bermuda
National Assembly of the Baha'is of Bermuda
Social Justice Bermuda
Personal [on own behalf]:
Dale Butler [former Minister, MP & Educator, activist]
Joan Dillas-Wright [President of the Senate, former nurse]
Judith Burgess [Founder of Pride, longtime community activist]
Dr. Gordon Campbell [GP]
Bishop Nicholas Dill [Anglican Bishop]
Maxine Esdaille [retired Educator, activist]
Dr. Janet Kempe [retired Educator & Counsellor]
Dr. Cheryl Peek-Ball [retired Chief Medical Officer]
Rev Dr. Leonard Santucci [Pastor of Vernon Temple AME; Berkeley Inst – School Counsellor]
Donald Scott [retired Cabinet Secretary]
Rev Dave Steel [Pastor of Wesley Methodist Church]
Cummings Zuill [retired Bank Manager, fundraising champion for community NGOs]
Read More About