Two members of the Royal Bermuda Regiment "experienced underground tunnels and practised clearing out buildings on a course designed to enhance their urban operations skills."
A spokesperson said, "Lieutenant LeeAnn Tucker and Corporal Melissa Brangman attended the Infantry Battle School in Brecon, Wales, for the programme.
"They trained to be instructors in urban operations manoeuvres and will share what they learned with fellow RBR troops next year.
"The course last month encouraged students to consider the most appropriate techniques for scenarios in a range of settings from built-up business areas to shanty towns."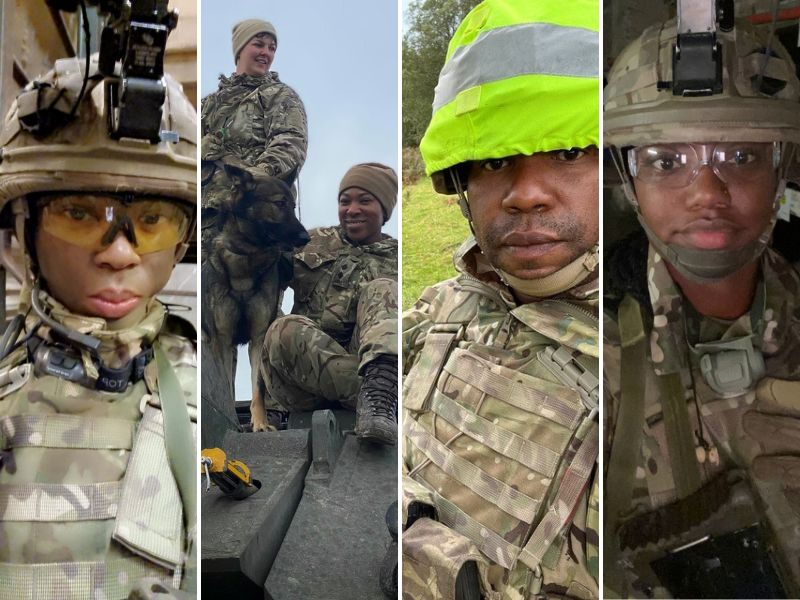 Cpl Brangman explained, "We went from a patrol start, which is what we're used to, then we branched off into attacking buildings – going room to room and floor to floor to make sure that the building was safe and clear before any of the other sections moved in.
"The training was absolutely phenomenal, it was mind-blowing. I would do it again."
The spokesperson said, "She and Lt Tucker, who were the only females on a course of more than 70 people, enjoyed seeing how separate elements of forces – such as tanks, drones, military working dogs and engineers – each played a part to achieve a common objective."
Lt Tucker said, "For me, doing the platoon commander role out there was great because we don't have the chance to do it on that scale in Bermuda.
"To be the platoon commander in two attacks, I had to actually utilise every resource that I had. I had to calm down, think about it and say, I need a tank at this moment, I need the military working dogs for this building.
"It was a great experience to sit back in that role and do it differently than the way I'm used to."
The spokesperson said, "The RBR's Colour Sergeant Jason Smith and Colour Sergeant Timothy Furr also returned from Brecon last month after a six-week course on live fire tactical training.
"It led to a qualification that allows holders to design and conduct a range, including the planning of potential conflict scenarios."
CSgt Smith said, "It's something that we can use on overseas training exercises for example when we travel to North Carolina.
"We previously travelled to Canada – that would be another place where we can use it; also Jamaica – anywhere that has a lot of blank space, essentially, that's not populated with people."

Read More About