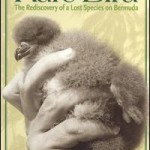 "Rare Bird" is a Bermudian made documentary about a boy who discovered a cahow, a species thought to be extinct for over 300 years.
Produced and directed by Bermudian Lucinda Spurling in 2006, the documentary has been shown on the PBS Channel, and at film festivals locally, in North America and as far away as India and New Zealand.
Listen to a description of the film from Ms. Spurling herself, and you can also watch a couple more video clips from the film here on Audubon Magazine's website.
For a more information read an interview an interview with director Lucinda Spurling at Cinemawithoutborders.com.
The film can be purchased in Bermuda at various locations, and can also be purchased online through Amazon, or through Ms. Spurling's website AfflareFilms.com
Read More About
Category: All, Environment, Films/Movies, Videos