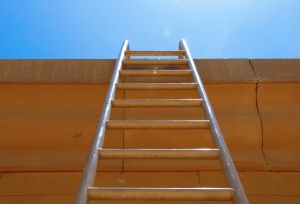 A contract worker died last night (May 31) following an industrial accident.
The police say that it appears that the victim, a 48 year old Malaysian man, was working on a ladder inside a building in an Appleby Lane, Paget residence, when he fell approximately 15 feet to the ground just before 1pm.
He was rushed to King Edward VII Memorial Hospital via ambulance for treatment of serious chest and head injuries, however he was subsequently pronounced dead by an on call physician at 8:40pm last night
Police attended the reported industrial accident, as well as the Government Health & Safety Officer also attended the scene.
The Police say that no further information will be released until the next of kin have been notified. Bernews extends our sympathies to the gentleman's friends and family.
The last fatal workplace accident in Bermuda was in 2009, when 39 year old Jonathan Willis was tragically crushed to death after a fan belt of a forklift truck slipped. Approximately 20 individuals in Bermuda have lost their lives in industrial accidents in the last few decades.
Read More About
Category: Accidents and fires, All, News