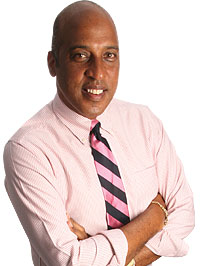 [Written by Cole Simons, Shadow Minister for Tourism] Bermuda's tourism advertising account should be put out to tender as one way to re-boot the Island's image and presence in the marketplace.
Inviting advertising agencies to bid to win the blue chip contract can help generate ideas and energy in the promotion of Bermuda to the travelling public.
This call stems from our grave concerns that the Bermuda brand has virtually disappeared from key markets that long sustained the Island's tourism, industry.
It is our observation that potential customers in these traditional markets no longer think of Bermuda as a vacation destination. We need Bermuda positioned so that people know who we are, where we are, what we stand for and that we're open for business.
A new advertising campaign properly targeted can rebuild our image and presence and lead to increased numbers of visitor arrivals. We need energy in the marketplace. It is our view that we don't have that now.
We recognize that restoring tourism is a complex challenge, involving many parts and players, but there is no avoiding the fact that we must have a stronger presence in core markets. There is enough evidence to indicate it can be stronger, much stronger, and that it should reflect our special attributes – culture, location, history and natural splendors.
We are not calling for an increased tourism budget. Relative to our competitors we have more than enough money. We just have to get smart and stay disciplined to make our budget work better for us.
In conclusion, we urge the new Minister and her board to step up, recognize that we can do a much better job selling the island that we all love and make decisions that can achieve that.
Read More About