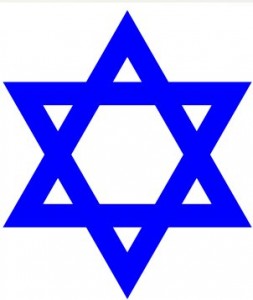 Eli Lipmen, now communications strategist for the American Jewish Committee [AJC] in Los Angeles, was raised in Bermuda and recently reflected fondly on his childhood here.
The AJC was founded in 1906 with the aim of rallying all sections of American Jewry to defend the rights of Jews all over the world. It is one of the oldest Jewish advocacy organisations in the United States and has been described by the "New York Times" as "the dean of American Jewish organizations."
"I used to wear Bermuda shorts," said Mr. Lipmen, 28, in a recent interview with a Los Angeles newspaper catering to the city's Jewish community.
Born on the East Coast, Mr. Lipmen's father was a former oceanographer and moved the family to St. George's when he was six-years-old.
Mr. Lipmen spent his childhood at the Bermuda Biological Station [now the Bermuda Institute of Ocean Sciences], growing up in a place with plenty of surf. In fact, when he was 17- and 18-years-old, he worked as a scuba dive instructor in a dive shop.
Despite the lack of Jewish life in Bermuda, there were moments of real Jewish-ness, he explained, recalling when Chabadniks [members of a Hasidic movement in Orthodox Judaism] visited and went around the island on rental mopeds.
"Tzizit [specially knotted ritual fringes worn by observant Jews] blowing in the wind," he said nostalgically.
Living on an island that was "99 percent Christian," he was apart of a Catholic youth group, "because that was the only youth group I could join," and he was president of a Christian drug-free organisation.
After high school in Bermuda, Mr. Lipman travelled in Israel — where he met his future wife — and afterwards, attended University of Pennsylvania, as well as University of Southern California and the London School of Economics and Political Science for graduate school before coming to Los Angeles.
His mother was a layperson for the Jewish Community of Bermuda — a community known as JCB — and eventually became a rabbi.
Read More About
Category: All