Reverend Silvester Beaman – a former pastor at Bermuda's St. Paul AME Church – has been chosen to deliver the benediction at the inauguration ceremony of American President-elect Joe Biden on January 20.
St. Paul AME posted a congratulatory message on Facebook, saying, "We are extremely excited to know that our former Pastor has been given such an honor. May God continue to bless you Rev. Dr. Silvester Beaman and you Sis. Renee Palmore Beaman."
Photo courtesy of the Christian Recorder: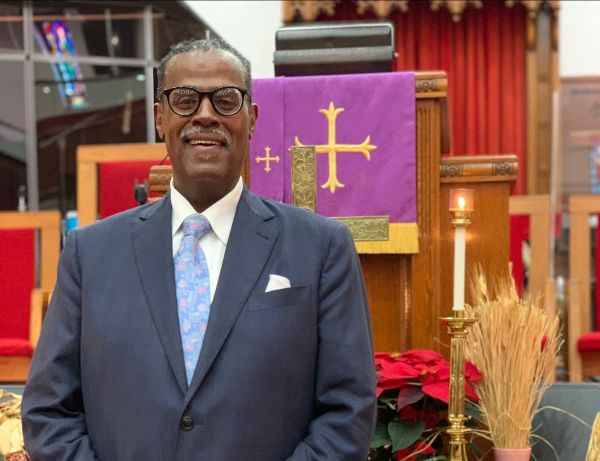 A WGRZ story said, "A native son from Western New York has been chosen to give the benediction at next week's inauguration of President-elect Joseph Biden.
"Reverend Dr. Silvester Beaman is a graduate of Niagara Falls High School and a longtime friend of the Biden family.
"That's a lighter note to the historic task he will undertake on Wednesday, delivering the final prayer that will end the inauguration ceremony for President-elect Joe Biden.
"He said, 'Are you available to do the benediction at the inauguration?' I said, 'Am I available? [laugh] Yes, I'm available Mr. President," Reverend Beaman said, recalling the phone call he had with President-elect Biden on January 3 before the events at the U.S. Capitol.
While he hasn't finished his script he offered an example of what he hopes to say next Wednesday.
"As a people, we need to learn how to live, love, heal, reconcile in this country and it belongs to all of us. I'm hoping that kind of line or thought would prick the hearts of people and say wait let's pump the breaks, let's slow down and give this President a chance," Reverend Beaman said.
Read More About