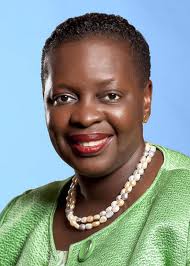 Bermuda's Premier Paula Cox [pictured] is currently in London to attend this week's annual Overseas Territory Consultative Council [OTCC] meeting.
The OTCC, which is organised by the UK's Foreign and Commonwealth Office [FCO], provides an opportunity for FCO officials and various Ministers across all sectors of the UK government to have meaningful discussions with the administrations of the British Overseas Territories on issues of combined interests.
Ten of the 14 British Overseas Territories will be represented this week, each having its own unique constitutional relationship with Britain.
This year most of the discussion will be focused on the consultation process of the proposed White Paper for the Overseas Territories, due to be issued in the spring of 2012.
The Secretary of State for Foreign and Commonwealth Affairs stated in his Ministerial Statement on September 14, "the UK Government's fundamental responsibility and objective for the Overseas Territories is to ensure the security and good governance of the Territories and their peoples".
The public consultation process on the emerging UK White Paper is open until December 31and can be found here.
On Tuesday [Nov. 22], the Premier will attend a networking reception for Bermudian students and Bermudians living in the UK. The event has been organised by the Government of Bermuda's London Office.
Accompanying Premier Cox to the OTCC is Secretary to the Cabinet, Donald Scott and Director of the London Office and UK Representative Kimberley Durrant.
Read More About
Category: All