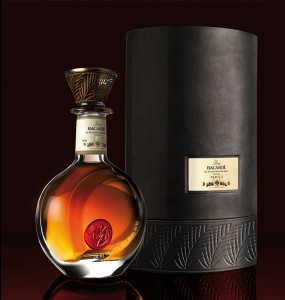 To commemorate the rum-making standards achieved by Bacardi 150 years ago, Bacardi Limited announced the rarest BACARDI rum ever released, with 200 hand-blown 500ml crystal decanter set to retail for US$2,000.
A number of Maestros de Ron BACARDÍ (Master Blenders), eight in total and each a Bacardí family member, have combined their extraordinary talents to create a very special and rare limited edition BACARDI rum—Ron BACARDÍ®, de Maestros de Ron, Vintage, MMXII.
A blend of the finest BACARDÍ rums laid to rest in oak barrels over the past 20 years and finished in 60-year-old Cognac barrels, this vintage blend is presented in a hand-blown crystal decanter.
The masterful art commemorated by the release of this exquisite vintage rum was perfected by Bacardi founder Don Facundo Bacardí Massó—the original Maestro de Ron—in Santiago de Cuba in 1862.
"Don Facundo forever changed the spirits world by creating BACARDI Superior Rum, the most mixable of all BACARDI rums, introducing steps and setting the standards in rum-making," said Manny Oliver, Global Master Blender. "This defined premium clear rum—what the world now knows as rum."
"He used these same techniques in creating his dark rums, as well. These steps have been handed down through 15 generations of hand-selected Bacardi Master Blenders and used today to create the BACARDI portfolio of fine rums," said Joe Gomez, Puerto Rico Master Blender.
"Our family honors the 150-year legacy of my great-great grandfather and Bacardi founder Don Facundo Bacardí Massó every day by continuing to create and blend our rums the same artful and masterful way he did in 1862," said Facundo L. Bacardi, Chairman of Bacardi Limited and fifth generation Bacardí family member.
"BACARDI rum is not only the world's favorite and best-selling rum; it is also the world's most awarded rum, winning more than 400 awards for taste, quality and innovation."
Before 1862, the rum of the time was crude, harsh and unpalatable to the emerging Cuban middle-class who were used to drinking fine wines and Cognacs. Don Facundo set out to create a spirit more refined and comparable to the finest Cognacs of the time.
"We had the privilege of working with some incredible stocks of aged rum. We were looking for woody notes and fruity notes. We were looking for the balance and equilibrium that makes a great rum. The depth of flavor and character that this rum has is incredibly unique," added Guillermo Garcia Lay, Bacardi Family Master Blender.
"I had an idea of what this rum should be and so did the other master blenders, so we tried to come up with one single BACARDI rum that would be good for all of us. And I think that if it is good for us, I think it will be good for everybody," stated Emilio Bacardí Bravo, Bacardi Family Master Blender.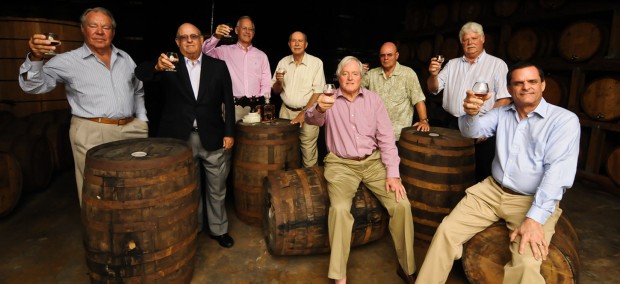 "I'm very proud to have been a member of this family and I'm very proud of what I have done. It's the only thing I know and I haven't done anything else, just make rum, since I left Cuba. Being here for the 150th and making this rum, I feel proud of that. It's an honor," said Joaquín Bacardí Bolivar, Bacardi Family Master Blender.
"It's incredible, the friendship, the union, the ability to laugh together, the camaraderie, it's always been like that. These are my old friends, my family, my cousins; it was a beautiful opportunity," added Jorge Del Rosal Covani, Bacardi Family Master Blender.
Each hand-blown 500ml crystal decanter, housed in a finely detailed leather case, retails for US$2,000. Truly limited, only about 200 decanters are available at select international airport duty-free stores and premium retail establishments around the world.
Related Posts