Bermudian triathlete Tyler Butterfield and his wife Nikki Butterfield are featured on the cover of the April issue of Triathlete Magazine, which has a circulation of 60,000. The couple are both professional triathletes, and also proud parents to their 15-month-old daughter Savana.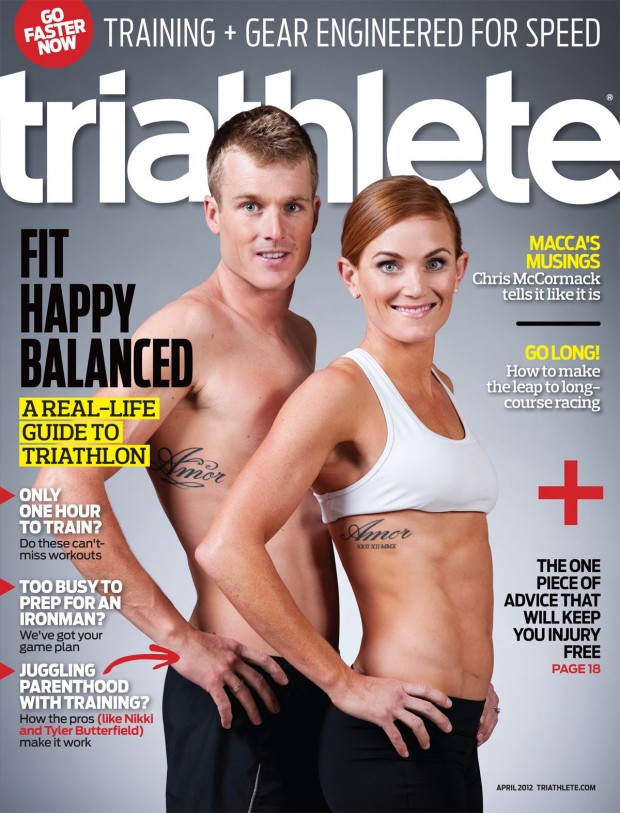 The 2006 Bermuda Athlete of the Year, Mr. Butterfield became Bermuda's first professional triathlete in 2002, going on to compete in various nations including Australia, Argentina, Britain, Japan, Mexico, Monaco, New Zealand, Portugal, Switzerland, South Africa and the United States.
In 2004 Tyler Butterfield became the youngest male triathlete [from any nation] to compete at the Olympic Games, and is presently training for the 2012 London Olympics. His first victory of 2012 came in January when he won the 2012 Pan American Elite Men Championship in Argentina.
Australian-born Nikki Butterfield won the Abu Dhabi International Triathlon this morning [Mar.3], setting a new course record in the 3km swim, 200km bike, 20km bike race held in the United Arab Emirates. Mrs Butterfield — who had a 2.5 minute lead over the second place finisher — stopped near the end of the race to pick up her daughter and the two crossed the finish line together.
Read More About