Bermuda's Tyler Butterfield is in the international spotlight again, this time being featured on the cover of the latest issue of Trimax Hebdo Magazine.
The French publication is also running a 7-page inside spread on the two-time Olympian, which starts out with photos of Butterfield and the Bermuda flag, saying "Tyler represents his country Bermuda with pride in long distance triathlon."
When asked how he felt about his 2004 Olympic appearance which made him youngest male triathlete to ever compete at the Olympic Games, Butterfield told them he was "more proud to come from a country of only 70,000 people and be in the biggest race in the world."
Butterfield featured on the magazine's cover: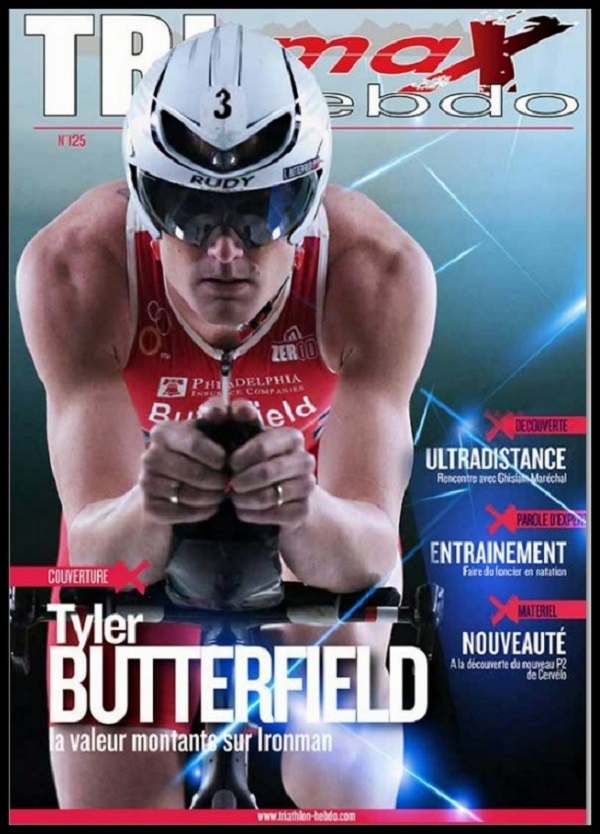 The French magazine is also available in English, with both versions available online. You can read the magazine article featuring Butterfield here in PDF form, and here in flip page form.
Butterfield was also recently featured in Triathlete Magazine, which followed his appearance on the cover of the same magazine last year, where he was featured alongside his wife Nikki, an elite athlete in her own right.
Read More About