The Bermuda Golf Association's Amateur Match Play Qualifying Round ended in high winds and players coming off the course feeling like they had been through battle yesterday [Mar.6] at the Mid Ocean Golf Course.
After the dust had settled, Jarryd Dillas remained in the number one spot with a two day total of 150, seeded second is Fraser Hunt, who shot the lowest round of day two a round of 5-over 76, while third seed goes to Blake Marshall.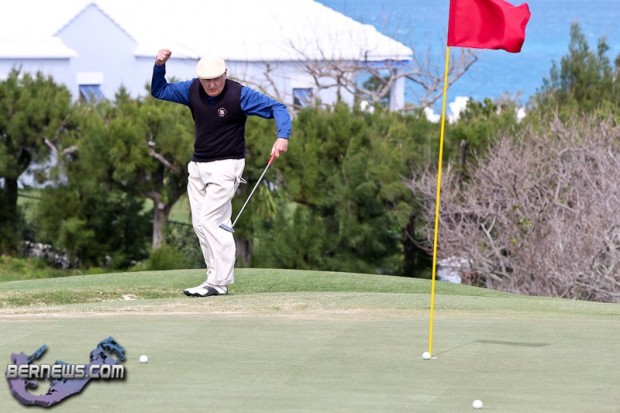 In the Ladies Division, Katrin Burnie fought back to take the number one seed over Kathy Lloyd Hines and Linda Down.
The Seniors started their quest in the newly added Division with Terry Mullan taking the top honors with a 78, while Jeffery Lindo will be seeded second and third went to MOC member Richard Bartlett.
Ladies Open Matches
8:00am Ann Symonds vs. Sandy Hutchings
8:08am Katrin Burnie vs. Lori Goodwin
8:16am Kathy Lloyd-Hines vs. Tracy Burgess
8:24am Linda Down vs. Betty-Ann Sudbury
Seniors Pairing
8:32am Bill Black vs. Richard Knight
8:40am David Haigh vs. Eric Robinson
8:48am Winston Robinson vs. Steven Hickmott
8:56am Joseph Bertazon vs. M Jerome Bradshaw
Men's Open Pairings
9:04am Gary Brangman vs. Jevon Roberts
9:12am Sergio Edness vs. Greg Steede
9:20am Spencer Wideman vs. Roddy Masters
9:28am Leroy Robinson vs. Scott Barnett
9:36am Ian Page vs. Walter Jackson
Click to enlarge photos:
Read More About