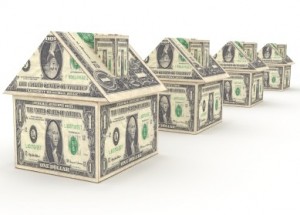 [Updated] In this morning's [Feb 22] Budget statement, Finance Minister Bob Richards revealed that licence fees for non-Bermudians purchasing property will be lowered in a bid to boost jobs, the construction industry, and customs duties.
License fees will be reduced from 25% to 8% for those purchasing Bermuda homes, lowered from 18% to 6% for purchasing condominiums, and fees will be reduced to 4% for Permanent Resident's Certificate holders.
Minister Richards said, "This is a jobs programme, pure and simple. The lowering of licence fees as outlined will stimulate much needed inward direct investment into Bermuda. The purchase of a new house, particularly those at the highest echelons as represented here, is frequently accompanied by renovations or customization of some description.
"Local construction companies will be required to carry out such modifications, thereby increasing the demand for labour in that depressed sector. As these customizations will be varied in 16 scale and scope it should create opportunities for construction firms both large and small, thus creating a considerable diffusion of opportunity in the sector.
"Furthermore, the fact that the low licence fees will revert to higher levels after 18 months should have the same psychological effect as the end of a 'sale' in retail: it spurs people to act sooner instead of procrastinating," said Minister Richards.
"Insofar as Government revenues are concerned we anticipate this action to have a positive effect. We estimate that the demand for property is indeed price elastic and the reduction in fees will stimulate a more than proportionate increase in transactions.
"Secondly, there has been no adjustment in stamp duty rates, so revenues from these will increase. Thirdly, if construction activity is stimulated, as we expect, revenues will accrue to Government via payroll taxes for the jobs that will be created. Customs Duties will also rise due to the increased volume of building materials that will have to be imported.
Minister Richards continued: "Lastly, the 25 per cent licence fee has acted as a deterrent for many of our resident non-Bermudian job creators to feel 'connected' to Bermuda. Encouraging them to own a home in Bermuda can only be a good thing for Bermudians, as it enhances the connection of their Bermudian employing enterprises to our island. This is a win-win proposition for all concerned.
Speaking on behalf of the Real Estate sector of the Bermuda Chamber of Commerce, Buddy Rego said, "We are delighted that the Government has listened to industry and have seen the natural correlation between reducing the cost of purchasing property and the positive impact it will have in the construction and other related industries.
"When housing starts to move again we can only expect construction to rally, and the economy to strengthen as new home owners purchase furnishings, fittings and other home improvement supplies. Government will also enjoy a significant increase in revenues through additional stamp duty fees."
Other budget highlights include raising the debt ceiling from $1.45 billion to $2.5 billion, commencing negotiations with the unions about reducing staff compensation, a two year payroll tax break for new Bermudian hiring, a 3% increase in vehicle licence fees, additional funding to increase police manpower and raising the duty on cigarettes & liquor.
View all our coverage of the 2013 Budget here.
Update 3.02pm: Coldwell Banker has been quick off the mark with the new real estate changes, and has sent out this flyer [PDF here] relating to the changes, which was passed on to Bernews.
Read More About