Bermuda Gas Delivery Technician, Jermal Woolridge, won a gold medal for Bermuda during last week's Brazil International Wushu Championships.
"This was an awesome experience and to win the gold medal made it that much more memorable," according to Mr. Woolridge.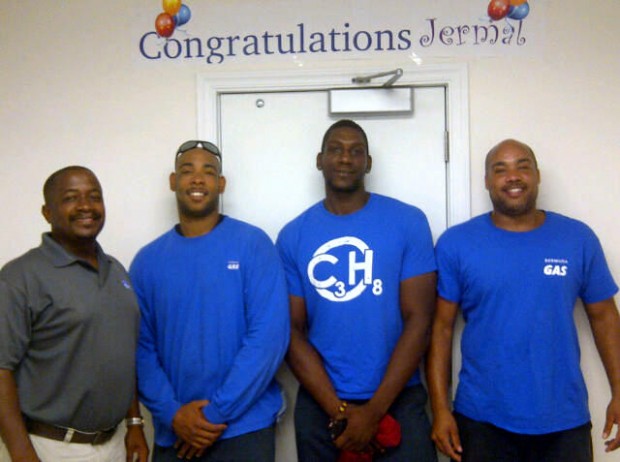 The fighting art of wushu is sanshou, which translates as "Chinese free style." This is a full contact fighting art in which punches, kicks, and throws are scored, following very structured competition rules.
"We are all proud of team member Jermal's accomplishment in Brazil," stated Bermuda Gas General Manager, Judith Uddin. "His colleagues put together a little welcome home reception upon his return to work as a small demonstration of our pride in Jermal's achievement.
"When Jermal is not training and competing with the Bermuda Sanshou Association, he is also winning on the job, regularly receiving accolades from satisfied Bermuda Gas customers, during his nearly ten years with the Company.
"Well done, Jermal, and long may you be 'Bermuda's Man with the Golden Gloves!" said Mrs. Uddin.
Read More About