A new book by American author Paul Ferrante promises to take young adults on a journey through Bermuda's unique history and compelling present, running with a theme of pirates and ghosts that will keep your young reader turning pages until the adventure is over.
A part of the T.J. Jackson Mystery series, this installment sees the young protagonists visit Bermuda in order to film a television show, with plans to take in beaches, snorkeling, scuba diving, and ghost hunting during their downtime. It's during just such a ghost hunt that the adventurers learn that their target, the legendary Bermudian pirate Sir William Tarver, was a very different man than the history books suggest.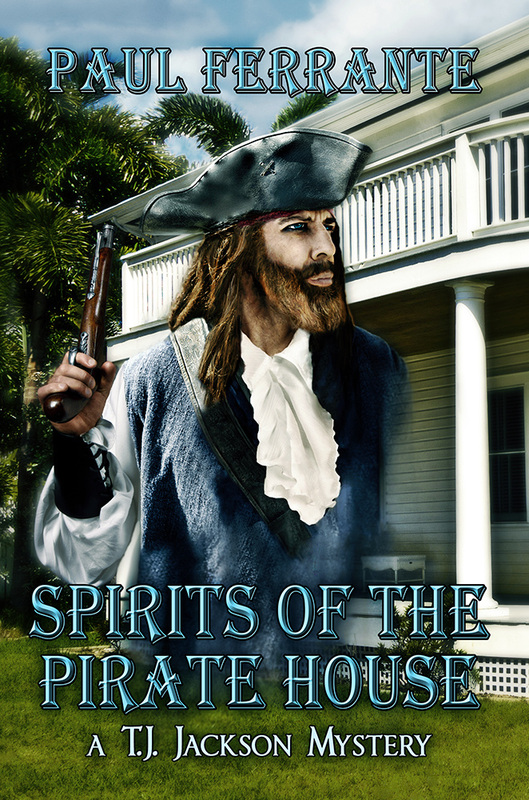 Focusing on local hauntings, dramatic spiritual encounters, and a cultural divide that will leave local readers particularly intrigued, author Paul Ferrante does a wonderful job of depicting Bermuda both as it was, and as it is, allowing the island to tell its own story at times as the group's characters roam its darkest corners in search of spirits, fame – and truth.
An American author hailing from Pelham, New York, Paul Ferrante has been writing since the eighth grade, and his many years of experience show in his ability to capture young minds and hold them tight as he allows his adventures to unfold.
Added with his love of all things tropical, Bermuda was a natural destination for the fictional crew of mystery solvers found throughout the T.J. Jackson Mysteries series, allowing him to draw on the island's unique maritime history in order to create a story that is both fiction and nonfiction in its weaving together of historical fact and pure fantasy.
Spirits of the Pirate House, the second installment in the T.J. Jackson Mysteries series, is due out in September 2013.
Read More About
Category: All, Entertainment