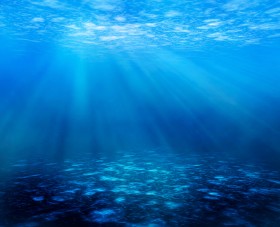 [Opinion column written by Nick Hutchings]
It was with increasing alarm that I read the recent story headlined: Banks' ratings lowered as S&P expresses concern about Island's economy.Standard and Poor's [S&P],having just lowered Bermuda's "anchor rating" which determines the amount of interest Government pays on our public debt,now says "economic risks for Bermudian banks have increased".
The credit rating agency went on to say"the Bermudian banking sector is less than half way through our full-cycle loan-loss projection of $450 million to $500 million".
I'm no expert but a $.5 billion hit on the Banks at this time has got to hurt. The S&P report puts our actual current unemployment rate at 12% and predicts it will rise to 14% by next year; I guess they mean when the new hospital is finished. This is unheard of in Bermuda and you don't have to be an economist to understand the meaning of:"Moreover, we assess the trend for economic risks to be negative largely based on our projections for unemployment and economic growth". Things are getting worse not better.
One of the major depressors on economic growth has to be the public debt. Government's ability to borrow for capital projects that would normally act to stimulate the economy has been tapped out. We have run out of headroom so the only thing Government can borrow money for is to pay the interest on the debt we carry already.
Against this backdrop we are being invited to participate in a public consultation process as part of a move to transform a huge section of our exclusive economic zone [EEZ] into a marine reserve [MR] which would put any commercial activity "out of bounds".
Bermudians gained sovereign rights over the EEZ by proclamation of His Excellency the Governor on June 11, 1996. These rights are for the purpose of exploring and exploiting, conserving and managing the natural resources within a200 nautical mile radius around Bermuda that covers approximately 464,940 square km of ocean, an area one and a half times the size of the UK.
Without doubt the EEZ is, by orders of magnitude, Bermuda's greatest physical asset. The choice now before us will have far reaching consequences and is probably the most important decision we will face in decades.
The Government consultation process is being managed by the Department of Sustainable Development so the principles of sustainability should apply. This will likely lead to a discussion about which of the three pillars of sustainable development i.e. the social environment, economic environment or natural environment is most important.The obvious conclusion being that any attempt to privilege one over the others is a mistake.
However,given that we are being asked to make an "all or nothing"decision for such a large and potentially valuable percentage of Bermuda's sovereign territory, some level of risk analysis is appropriate. So it is important to ask yourself which of the local environments is most "at risk": the social – safe neighborhoods, adequate housing, affordable health care, education, etc.;the economic – community wide access to the broad spectrum of career path opportunity, jobs, pensions, economic growth, etc.;the natural –ocean organisms resident or transiting the EEZ, etc.?
An "exploratory" economic study paid for by the Pew Environmental Group leading the Blue Halo movement and used for the economic data in the Government's consultation document states that "extractive activities" [deep sea mining] "would not be compatible with the preservation concept of the Blue Halo so this possibility must be considered as an opportunity cost."
So, what will this lost opportunity cost Bermuda? No one has ever written a review of deep sea minerals within the proposed Blue Halo so we don't know the true value of mineral resources to be placed "out of bounds". However one thing is certain, without commercial exploration we will never know the value of those natural resources.
What we do know is this:
Gas Hydrates, manganese nodules and polymetalic crusts are found in similar deep ocean environments.
Earlier this year JOGMEC [Japan Oil Gas and Metals National Corporation] succeeded in extracting natural gas from sea-bed deposits of gas hydrate. JOGMEC is contemplating commercial gas production from hydrates as early as 2016 and an Indo-US scientific joint venture in 2006 discovered the thickest-ever deposits in volcanic ash sediments near a chain of volcanic islands.
In the Cook Islands,commercial exploration has confirmed manganese nodule deposits estimated in a government-commissioned paper to be worth US$146 billion. Needless to say, unlike Bermuda, the Cook Islands credit rating is going up.
In 2003, Woods Hole Oceanographic Institute [WHOI] discovered polymetalic crusts on the Muir Seamount [out of bounds in the proposed Blue Halo] indicating strategic and precious metal content is likely in the $billions.
The Nautilus Minerals seafloor production [mining] system could be in operation as early as next year and almost certainly within the next half decade. As a result, worldwide investor interest in deep sea mining is about to "take off" but investors will not commit $millions to fund commercial mineral exploration in a "no take" marine reserve.
Closer to home on the Bermuda Seamount chain, potential mineral reserves include ultramafic-hosted massive sulfides and polymetalic crusts. Highly profitable deep sea mining operations will be a reality in the near future.
In April 2009, a wide range of stakeholders from 20 countries pondered the environmental impact at a conference on seabed mining convened by scientists at WHOI [Woods Hole Oceanographic Institute]. They were impressed by the industry's commitment to "doing it right" and the quality of their evidence based environmental impact assessment of deep sea mining. As one marine ecologist put it, "mining one site probably won't make much of a difference"
That is of course, it would not make much of a difference to the natural environment but, by substantially reducing public debt, a single, carefully targeted deep sea mine would make a very significant difference to the social and economic environments of Bermuda.
Timing is everything as they say but if we are seen to be anti-mining, this opportunity will pass us by. Without the benefit of quantifiable, primary data from commercial exploration we can't say whether it is possible or probable that we have an ultra-rich, debt busting mineral resource within our EEZ but considering what is at stake, I can't for the life of me understand why anyone would want to deny Bermuda the opportunity to find out.
- Nick Hutchings
Read More About
Category: All, Environment, News